Merck confident of continued growth in China
Share - WeChat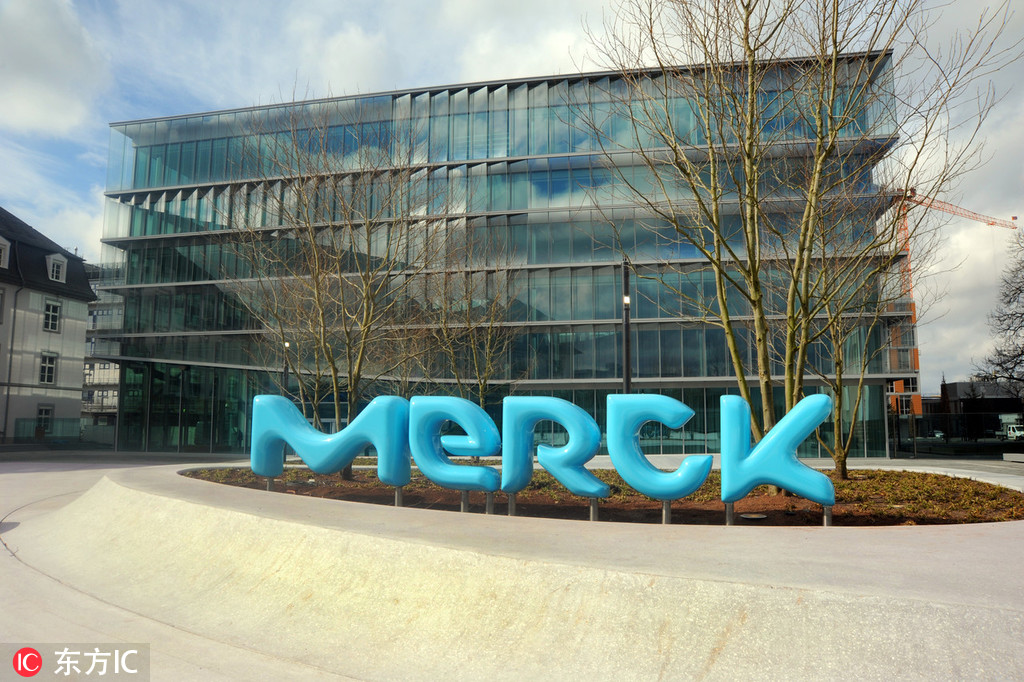 China has been a driver in pharmaceutical, chemical and life sciences conglomerate Merck Group's three businesses that posted organic growth by 6.1 percent in 2018, according to its top executive in China.
Sales in healthcare, life sciences and performance materials in China all achieved "double-digit" growth, said Allan Gabor, Merck China president, on Thursday, as the group published its latest annual report.
"Looking forward, there will be continuation of health of all three of our businesses, which we are targeting a growth rate all above the industry average," he said.
The firm's performance in its healthcare division was driven by immuno-oncology therapy Bavencio and multiple sclerosis therapy Mavenclad, which together helped the unit to produce organic sales growth of 5.2 percent last year.
Gabor said the group is looking to introduce more new medicines in China, and is rosy about the government's effort to expand the National Reimbursement Drug List.
For instance, the inclusion of Erbitux, a treatment for a certain type of locally or regionally advanced head and neck cancer, on the list, has helped alleviate the economic burden and allowed a growing number of patients to enhance their quality of prolonged life, he noted.
"So this is a result of government policies to focus on critical care diseases. We are proud that the value preposition we provided is well received by the government," Gabor said.
The confidence in growth also derived from China's ongoing measures to improve the business environment. According to Gabor, the soon-to-be-unveiled Foreign Investment Law is intended to be a unified law to provide stronger legal protection for foreign investors and "make us feel secure that there's a clear operating environment".
"If you are making investments in healthcare, you are making decisions today that will actually be commercialized in 10 years from now. So having a clear understanding of what the legal framework is in China, what the intellectual property rights protections are available to innovative companies, helps you make long-term bets with confidence," he said.
The conglomerate's earnings before interest, tax, depreciation and amortization (EBITDA) fell 10.5 percent, which it attributed largely to the negative effect of foreign exchange.
Chairman and CEO Stefan Oschmann has expected 'moderate organic growth' in sales and pronounced organic percentage growth in the low teens range in terms of preliminary EBITDA in 2019.