Why family holds the key to happiness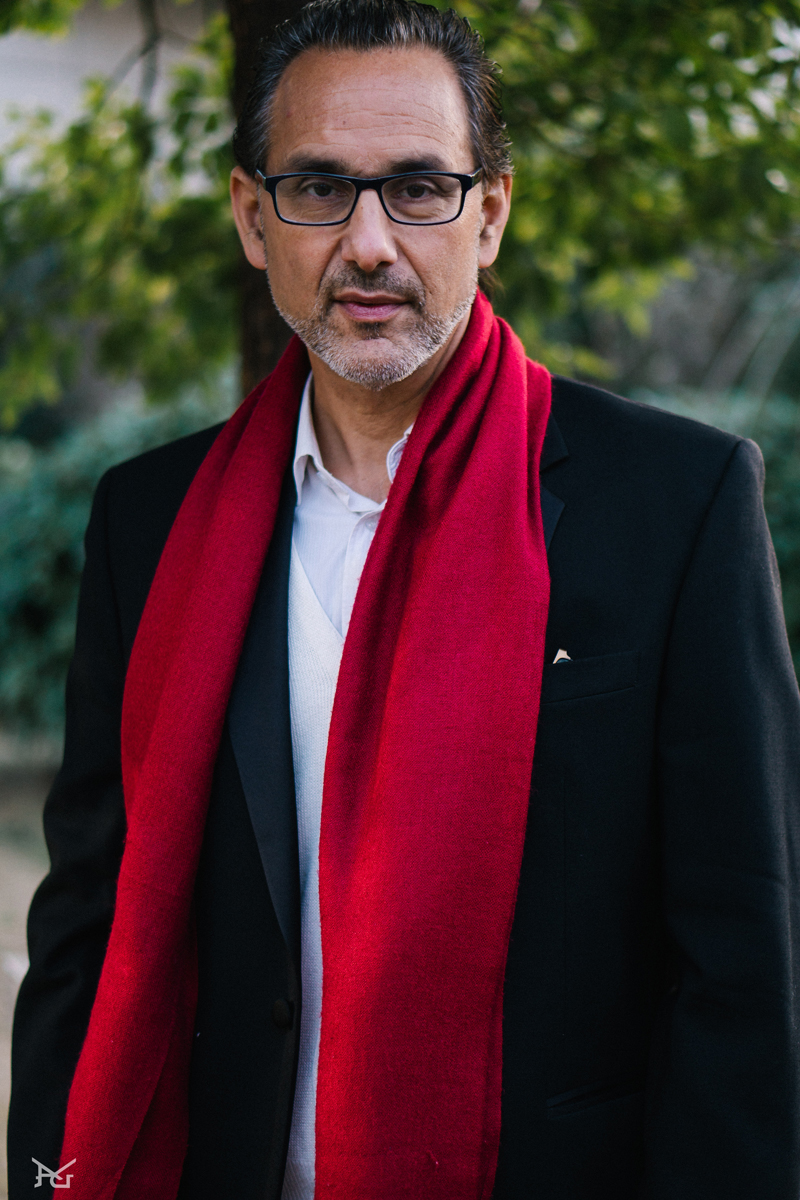 Like many, I am someone who prioritizes providing for my family. Different to most however is that this Year of the Pig will mark my 20th year living in China as an immigrant, providing for my family in corporate training, as an author and speaker, and as a musical performer and actor. Mine is the story of a traditional Italian-American celebrating 20 years living and working in China.
While I lived for 12 years in Shanghai, my wife, along with my son and mother-in-law, are from Shenyang, Liaoning province. The Italian family history I often think about, one of immigration from the poor Italian countryside to the United States in the early 1900s and then my personal journey to China in 1999, brings me to one of my core values: family.
Where Italian and Chinese culture seem to have the most in common is beyond noodles, Marco Polo and mobile phones; it is in the idea that family comes first. As an author of two books on China's middle class, I remind audiences of the words la familia and jiaren di yi. They deliver the message of a family-focused life, without the complexities, divisiveness and disrespect we find in today's world.
Let's ask a question. Would a younger immigrant living in China for a couple of years begin to understand how rich family life becomes when your mother-in-law lives next door? Not many, I would guess. It is likely that, in their immaturity, most would consider it a nightmare or a burden, rather than a blessing.
I was born and raised in the 60s, 70s and 80s, in a United States that was a different place to the one we know today. I have to say I am deeply unhappy about the unraveling of traditions and ethics, along with the false messages sown between China and the US. As I have traveled across China's cities for client events, projects and jazz piano concerts, I reflect increasingly deeper on China, and think about the remarkable rise of China's middle class and their daily lives.
When I decided in 2012 to become an author, I came to realize the words I write or speak mark my reputation and integrity. We are all compelled to make choices based on the reality we face for the present and for the future of our children. So isn't it imperative to know reality as it is? We need to filter out misinformation, to identify sensible and accurate perspectives, rather than mistakenly respond to the tainted, biased and distorted views of supposed experts who have their own interests in mind – not ours.
It is often embarrassing for an American to note how over the past two decades, life for the US middle class has worsened significantly in both societal and economic terms, while simultaneously the life of China's has improved significantly. China has a far safer, more stable and more harmonious society than ever before. But this truth is hard to swallow because the West naturally feels threatened, its pride bruised.
These are not however political matters – it is simply the reality of history. From circa 1500-1900 we saw Europe's rise, followed by the rise of the US through to the year 2000. Now we can clearly see China's time rising as the cycles of history continue.
We live in fast-changing times, and I often speak about the importance of family strength to the professional Chinese audiences pursuing their international MBA and EMBA through XueWei International Education. I remind them not of money but of their precious family history: "I want to be sure that each and every one of you appreciates the unique time of your generation here in China. You and your families are living right in the middle of the world's next great economic and societal miracle after Europe and America. Please don't just try to make more money – we must together appreciate this moment in history and take care of our families."
While my heart in China is centered on family first, it also focuses on my love for music and performance in Chinese culture. As an artist and actor I feel privileged to work with Zhao Wen Xuan, and Zhen Zhe Wei, and in, 2018, with Tang Guo Qiang and Sun Wei Min. As a professional jazz musician, I conducted deep research to identify and promote Chinese audio brands most foreigners have not heard of, brands like Jungson, Amari and Yaqin..
My love for jazz piano has brought invitations to perform at grand theatres across China, including twice at the Hangzhou Grand Theater. My most memorable performance came in Zhanzhou, Fujian, a third-tier city mostly unheard of by foreigners. During our afternoon's rehearsal, the local stage manager told me that they had just received delivery of the brand-new, imported Steinway concert grand from Germany I would be playing that night. I was to be the very first to perform a public concert on that magnificent instrument for the Zhanzhou families enjoying the evening's performance.
The moments not seen are how the true China is revealed to us: the rising urban quest to work hard, to live in a harmonious, stable society, the ambition to fulfill dreams and talents in a difficult world. These should never cause us to forget that all meaning in a healthy society revolves around our families and our children's futures for many decades to come.
The author is an Italian-American performing artist in China. He is also the Founder of the Dragon Quartz Audiophile Project.
Most Viewed in 24 Hours
China Views