Advancing ties between China and Arabs
Share - WeChat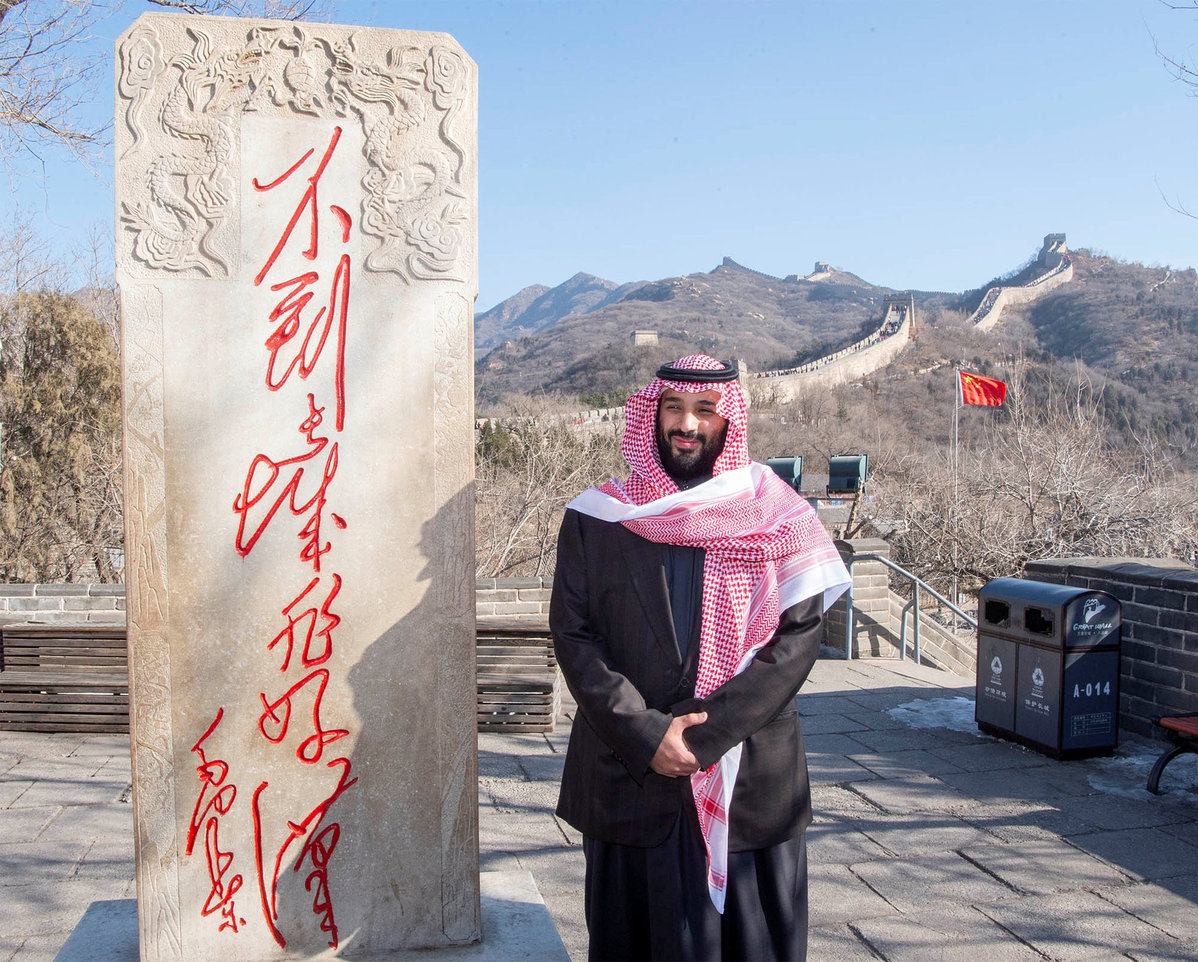 The recent visit by Saudi Arabia's Crown Prince Mohammed bin Salman to China represents a positive step forward for the entire Middle East, enhancing relationships and contributing toward stability and prosperity. This move complements a series of Chinese-Arab bilateral visits across both regions, including President Xi Jinping's successful visit to the UAE in July last year. China and the Arab nations are both reaching a critical stage of development and share a positive attitude to open and free economies, which aid development for all parties.
There have been many Sino-Arab bilateral visits of note, including Egyptian President Abdel-Fattah al-Sisi's visit to China for the 2018 Beijing Summit of the Forum on China-Africa Cooperation (FOCAC) last September, his fifth visit to the country since assuming office in 2014. During his visit, the Egyptian leader held talks with Xi, who pledged to continue to support Egypt in its efforts to maintain stability, develop economy and improve people's livelihoods. Chinese Vice-President Wang Qishan reciprocated with a visit to Cairo, during which there was signing of cooperation documents in fields such as agriculture, education and culture.
There has been much practical work carried out over the past few years with real progress being made. The Sino-Arab relationship is reaching new highs. Much activity is underpinned by the China-Arab States Cooperation Forum (CASCF), a formal dialogue initiative that promotes various types of cooperation, including economic and trade exchanges.
Last year the eighth ministerial meeting of the CASCF was co-chaired by Chinese State Councilor and Foreign Minister Wang Yi, and Saudi Arabia Foreign Minister Adel bin Ahmed Al-Jubeir. This significant event brought together nearly 300 attendees from China and Arab League member states, with more than 100 consensuses reached on cooperation in various fields. At the Great Hall of the People, Xi announced a "Sino-Arab future-oriented strategic partnership of comprehensive cooperation and common development."
This is not just rhetoric. Since 2010, China has invested billions of dollars in nearly every Middle East country, and by 2016 China had developed into the leading investor in the region. The Economist Intelligence Unit has predicted that China will be the largest export market for the GCC by 2020. In addition, last year Xi pledged $23 billion in financial cooperation projects, humanitarian assistance and development aid to Arab countries.
Bilateral relations with the Arab nations have been stepped up by China over the past seven years under Xi. In 2016, a strategy blueprint was released titled "China's Arab Policy Paper", aimed at building economic and financial relations with the Middle East. This blueprint is built upon a three-level cooperation framework. With energy cooperation as the core, this is bolstered by the construction of infrastructure and the facilitation of trade and investment. In addition are breakthroughs in high and new tech fields of nuclear energy, space satellite and new energy that China intends to achieve in the Middle East.
China's Belt and Road Initiative carries within it one expression of the China Arab Policy Paper's vision - a modern strategy of revitalising the Silk Road. This wide-ranging plan includes investments in infrastructure, roads, high-speed rail, ports and airports, to transform economic geography from China to Europe, encompassing parts of the Middle East. China is financing much of this work with international financial institutions including the Asian Infrastructure Investment Bank (AIIB), the China Development Bank, the China Export-Import Bank and others.
We will see much more to come as the Middle East increasingly becomes stable following recent decades of turbulence. Chinese institutions created to support the Belt and Road Initiative are now gearing up to provide financing for much-needed infrastructure across the Middle East. If we take one example, in Egypt alone, the Chinese have already pledged almost $50 billion to help support development of the new administrative capital. China is playing a leading role in the Middle East, in renewable energy, fintech, artificial intelligence and electric cars.
Although, on the face of it, China and the Arab countries may appear different, there are many of parallels. We are developing maturing regions which have rapidly progressed since the 1970s, with our countries, cultures and economies transformed. Both areas have progressed to encompass open economies, where capital, projects and people from all over the world are welcomed.
The numerous bilateral Sino-Arab visits are building towards a positive result for both parties. China and the Arab nations are both bustling, growing areas and the China dream has grown at the same time as the Arab world's move toward business and trade. It is natural that both countries have bridged toward each other and found common ground in this realm.
The author is ambassador of the United Arab Emirates to China.
Most Viewed in 24 Hours
China Views