'Substantial progress' seen on trade talks
Share - WeChat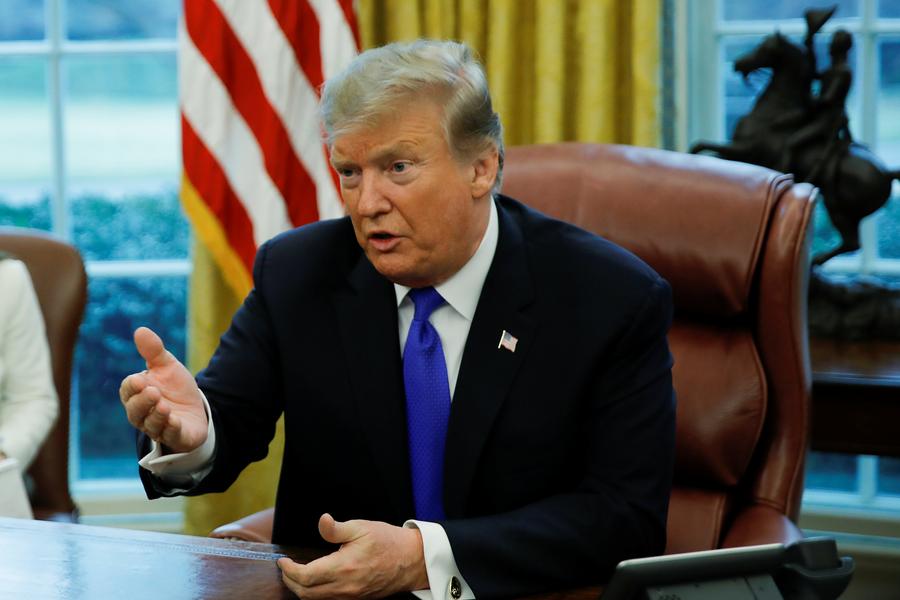 A whirlwind week of trade talks between Chinese and US officials in Washington has produced "substantial progress" on multiple issues, a scenario that has prompted the delay of a tariff increase.
During the Feb 21-24 talks, the seventh round since February last year, "substantial progress" was made on such specific issues as technology transfer, protection of intellectual property rights, non-tariff barriers, services industry, agriculture and exchange rates, the Chinese delegation said in a statement on Sunday.
On the basis of the latest progress, the two sides will continue their work for the next stage in line with the instructions of the two countries' heads of state, it said, according to a Xinhua News Agency report.
"Chinese and US negotiators further implemented the important consensus reached by the presidents of the two countries during their December meeting in Argentina, and focused their talks on the text of an agreement," the statement said.
Negotiators headed by Chinese Vice-Premier Liu He and US Trade Representative Robert Lighthizer were working to beat a 90-day deadline on tariffs that ends on March 1. Before the four-day talks, which had doubled original schedules, negotiators at the deputy level also met for two-day meetings.
Early Sunday afternoon, US President Donald Trump tweeted that he would delay an increase in US tariffs on Chinese goods thanks to "productive" trade talks, and that he and Chinese President Xi Jinping would meet to finalize a deal if the momentum continues.
"As a result of these very productive talks, I will be delaying the U.S. increase in tariffs now scheduled for March 1. Assuming both sides make additional progress, we will be planning a Summit for President Xi and myself, at Mar-a-Lago, to conclude an agreement. A very good weekend for U.S. & China!" he said on his Twitter account.
Trump also said two days before, "Ultimately, we'll have a meeting with myself and President Xi to discuss the final terms and things that haven't been agreed to."
But neither the White House nor Beijing has so far confirmed such a plan.
From page 1
Later on Sunday at the White House while speaking to US governors, Trump said, "If all works well, we're going to have some very big news over the next week or two."
Trump also said, "We want to make a deal that's great for both countries and that's really what we're going to be doing."
That echoed a message delivered to Trump by Liu on Friday, in which Xi said that he hoped the two sides could redouble their efforts so as to meet each other halfway and reach an agreement that works to their mutual benefit.
Hawaii Governor David Ige, who was attending the National Governors Association 2019 Winter Meeting in Washington, said his state looked forward to a trade agreement to be sealed between China and the US.
"We get a lot of products from China. We have a lot of personal and business relationships with China," Ige told China Daily. "Being able to see those (trade talks) continue and get strong agreement is very important to me as a governor."
Asa Hutchinson, governor of Arkansas, said he applauded both presidents for working hard to narrow the differences and reach the agreement.
"I am optimistic we will be able to reach an agreement because it is important for both countries," he said.
"From Arkansas' standpoint, global trade is very important to us, from Walmart and Tyson's presence in China to our ability to export rice and other agricultural products, but it's also the investments that come from China to Arkansas. We want to make sure there are not any tariff barriers to prevent those types of investments," he said.
Contact the writers at huanxinzhao@chinadailyusa.com