Criteria changes needed for cosmetic ingredients in China: CPPCC member
Share - WeChat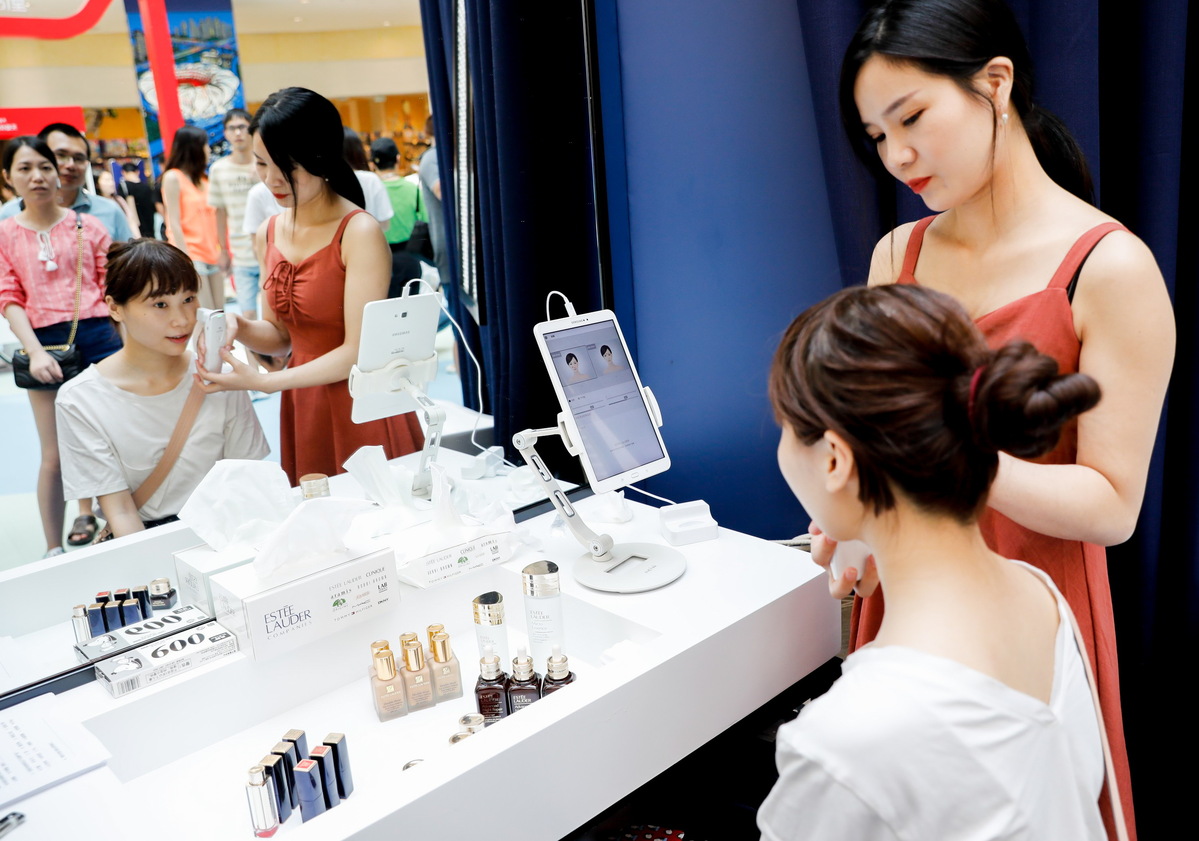 A member of the Chinese People's Political Consultative Conference is calling for changes to the criteria for cosmetic ingredients to encourage a wider choice of cosmetic ingredient supplies and innovations in the cosmetics industry.
Zheng Chunyang, president of the Robustnique Co, which is committed to developing recombinant enzymes and high-end cosmetics, said currently new ingredients for cosmetics production in China must comply with the Inventory of Existing Cosmetic Ingredients. The limited number of ingredients on the Inventory and the difficulty of getting a new ingredient approved have caused troubles within the industry, hindering innovation among Chinese cosmetic producers.
According to the latest version of the Inventory, issued by the China Food and Drug Administration in December 2015, there are currently 8,783 cosmetic ingredients.
Zheng suggested China adopt global approaches of developing regulatory lists of banned or restricted cosmetic ingredients, as is done in the United States and Europe. If a substance is not on the list of banned or restricted substances then it is allowed in cosmetic products provided the manufacturer or supplier has the appropriate safety data to ensure the ingredient and the final product is safe.
The global approach allows a wider choice of cosmetic ingredients, Zheng added.
Zheng also called for Chinese cosmetic companies to make more effort in research and development. He said Chinese companies should invest more in research and development to build their brands and increase customers' confidence in their products, instead of relying mainly on lavish advertisements.
He also proposed improvements on regulations on cosmetic products shipped from overseas through individuals and online retail websites. He said foreign brands take the lion's share in the high-end cosmetic market in China.
According to the National Bureau of Statistics, China's cosmetics retail sales totaled 237.5 billion yuan ($35.5 billion) during the first 11 months last year, up 10.5 percent year-on-year. During that period, the import total of foreign products hit $9.1 billion, up 74.1 percent year-on-year.
Zheng founded Robustnique Co in Binhai New Area in Tianjin in 2010, and the company is expecting to increase sales to 500 million yuan in 2019, 2.5 times as many as the previous year.