US, China open talks on trade dispute
Share - WeChat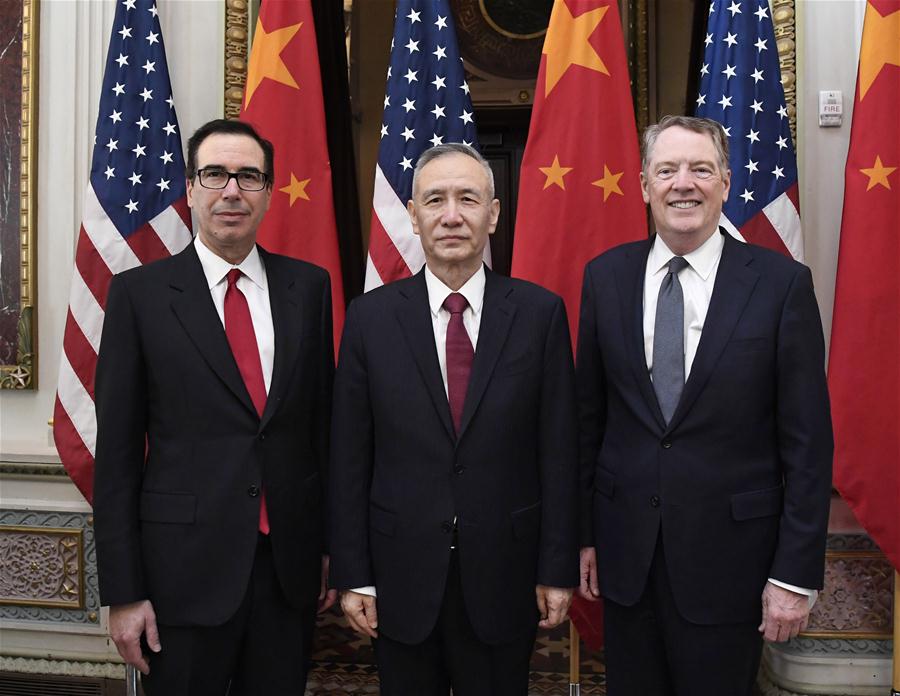 Top Chinese and US trade officials opened a new round of important talks in Washington on Thursday, the third such meeting in a month in the countries' capitals.
The seventh round of talks since last February are headed by Chinese Vice-Premier Liu He and US Trade Representative Robert Lighthizer.
An opening ceremony was held Thursday morning for the two-day meetings at the Eisenhower Executive Office Building adjacent to the White House.
In addition to Lighthizer, the US side also includes Treasury Secretary Steven Mnuchin, Commerce Secretary Wilbur Ross, Assistant to the President for Economic Policy Larry Kudlow, and Assistant to the President for Trade and Manufacturing Policy Peter Navarro, the White House press secretary said in a statement.
The two countries have agreed to suspend any increase in tariffs after a meeting between President Xi Jinping and US President Donald Trump on the sidelines of the G20 Summit in Buenos Aires, Argentina, on Dec 1.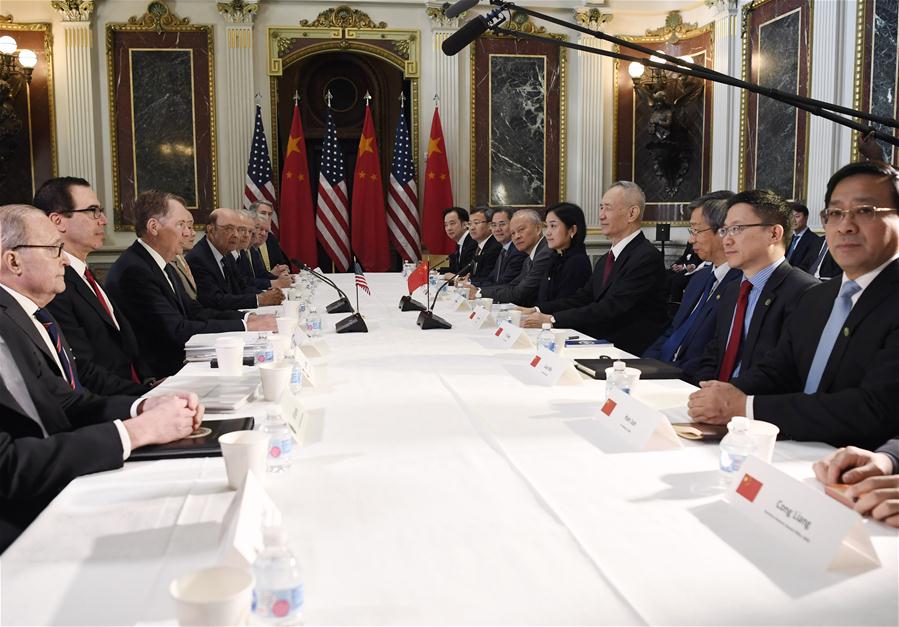 Following the top leaders' meeting, economic and trade teams of both sides have intensified negotiations, following a clear schedule and road map, according to earlier media reports.
At meetings between US and Chinese officials last week in Beijing, the two sides "earnestly implemented" the consensus reached by the two heads of state during their Argentina meeting, and had in-depth communication on topics of mutual concern, according to a statement released by the Chinese side.
These topics covered technological transfer, intellectual property rights protection, non-tariff barriers, the service industry, agriculture, trade balance and implementation mechanism; as well as on issues of China's concern, it said.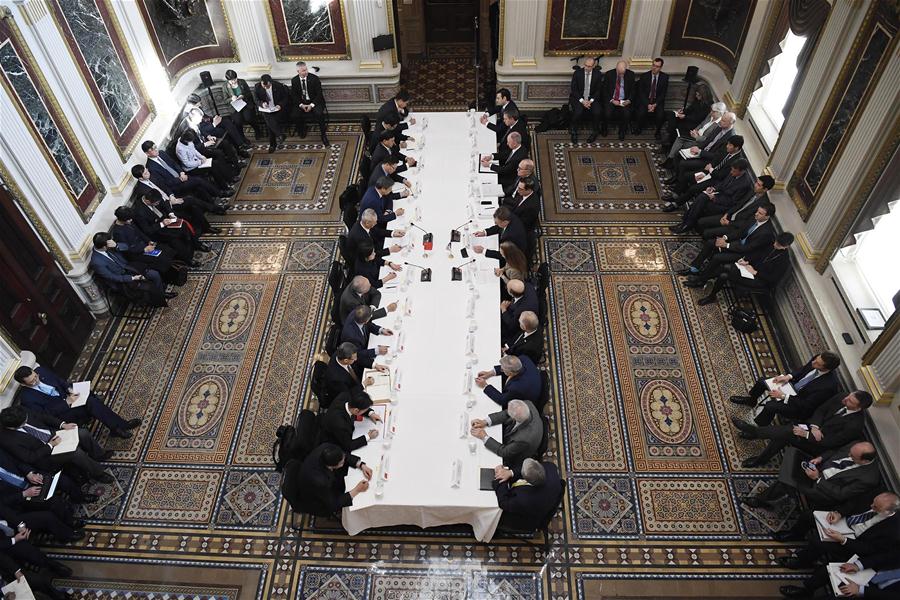 On Tuesday, Trump said the trade talks with China have gone well and March 1 was not a "magical date".
Asked at White House how confident he was that China-US trade talks will be finished by March 1, Trump told reporters that they are "very complex" talks.
"I can't tell you exactly about timing, but the date is not a magical date. A lot of things can happen," he said.
"I can only say that the talks with China on trade have gone very, very well," he said.