Emerging Sino-foreign collaboration in IoT solutions
Share - WeChat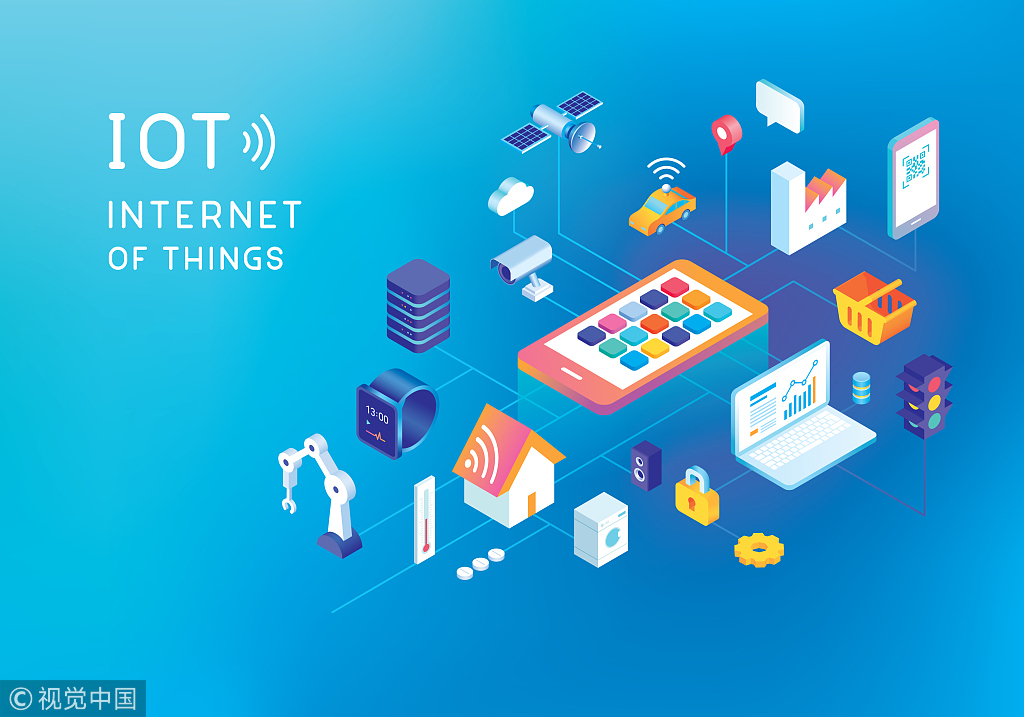 Public-private partnerships are paramount to the successful adoption of the industrial internet of things, or IIoT, solutions in China.
In the aftermath of the Industrial Internet Consortium meeting in Beijing last November, our interaction with representatives of IIoT solutions providers suggest that the key to successful IIoT implementation is in collaborative approaches. While the available technology stack and actual use cases are important drivers for adoption, the partnership ecosystem and business models of deploying IIoT solutions are equally or more important.
The reasons for adoption of IIoT solutions in China appear straightforward. First, the benefits to Chinese manufacturers and utilities are increased efficiency, lowering of cost and overall increase in productivity. For instance, China National Bluestar, a manufacturer of chemical materials and animal nutritional additives, uses IIoT to save $200,000 in steam costs at one location alone, according to OSIsoft. Standardized reporting from each site makes it easy for managers to monitor and compare performance across sites and track, in real-time, calculated data, such as inventory levels. Second, adoption of IIoT solutions in the manufacturing sectors are clearly linked to the overall objectives of the Made in China 2025 policy. Many of the test beds are directly or indirectly connected to this policy. For example, the Wahaha Smart Factory initiative includes a factory to expand the production of industrial robots as part of a business transformation. Wahaha has been involved in robotics research and development for many years and is one of many large domestic pioneers in IIoT.
The challenges of adoption are, however, widespread. Experts suggest three key challenges: Data security, uneven adoption preventing scale and learning, and standardization of IIoT technology and interfaces. While data security is a primary concern in most global IIoT implementation, China faces additional challenges of a relatively weak existing data privacy and security enforcement mechanism. Uneven adoption is not surprising and certain initiatives will be more quickly welcomed than others. For instance, the smart city initiative PATH, referring to the core private members, Pingan, Alibaba, Tencent and Huawei, will in cooperation with China Unicom lay out test beds in 500 Chinese cities. Clearly, this has national priority and is part of the overall utility and infrastructure development. However, the implementation of private factory IIoT solutions are much more scattered, thereby hindering effects of scale and learning. Lastly, questions of standardization plague any new technology and until the market has adopted a standard or the government has enforced a standard, this will remain a challenge. The process is complicated by the fact that it involves not only companies and research institutes, but a plethora of government agencies, bureaus and initiatives. One way forward is to learn from other industries, such as telecommunications and renewable energy.
Based on our own research regarding the current landscape of IIoT solutions, providers and stakeholders, the partnership ecosystem is dominated by multinational corporations and Chinese domestic private enterprises. Less than 10 percent of ecosystem partners are state-owned enterprises (SOEs) or research institutes, largely due to their risk-averse nature. For a more even and scalable implementation of IIoT solutions and steps towards standardization, it will be crucial that all ecosystem partners play a role.
The authors thank Mr. Wu of Dell EMC and Mr. Kanellos of OSIsoft for their insights. Mark Greeven is professor of innovation and strategy at IMD Business School; Erik Walenza-Slabe is founder of IoT ONE, the world's largest public database of industrial IoT solutions.
The opinions expressed here are those of the writer and don't represent the views of China Daily website.
Most Viewed in 24 Hours
China Views