Home thoughts from a final frontier
Share - WeChat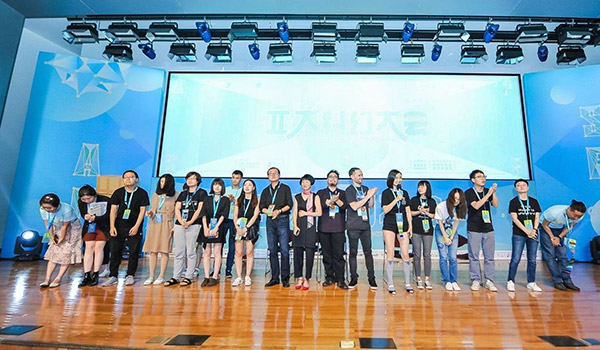 Earth-bound traditions still retain emotional gravity as sci-fi gala writers reach for the stars, Yang Yang reports.
From a galaxy far, far, away, Earth is a distant home. And traditions must be observed, even though man can now travel at the speed of light-using consciousness only-to destinies that stretch our imagination. To be precise, Proxima Centauri, the closest star to our sun, is 4.22 light-years away but is reachable in a future where intergalactic travel is as common as, say, a train journey home for Spring Festival is today.
The plot of the story by college student Teng Ye, 24, is out of this world.
A Chinese "migrant worker", who is mining methane on Neptune for an energy company, receives a message that his grown-up son, who lives with his grandparents on Earth, is going to be sent to Proxima Centauri a year later as one of the first explorers. The son will never return.
Despite working on Neptune for eight years, the father will have to work for another two before he is allowed to go back to Earth. A human dilemma is set against the unforgiving void of deep space.
It is the end of the year on Earth and Spring Festival is approaching, so the father decides to go back to see his son before his scheduled departure.
After a year of space travel (mostly in hibernation) aboard a spaceship with a transfer, he arrives home in snowy Northeast China on horseback on the eve of Lunar New Year, only to find that the son's "consciousness" was sent into space four hours previously and should be passing by Neptune just as the father reached home.
The grandfather comforts the dismayed father: "Tonight you are on Earth, your son was on Earth and we are on Earth. In a sense, our family celebrated Spring Festival together."
Most Popular