TCL sets foot in cutting-edge fields
Share - WeChat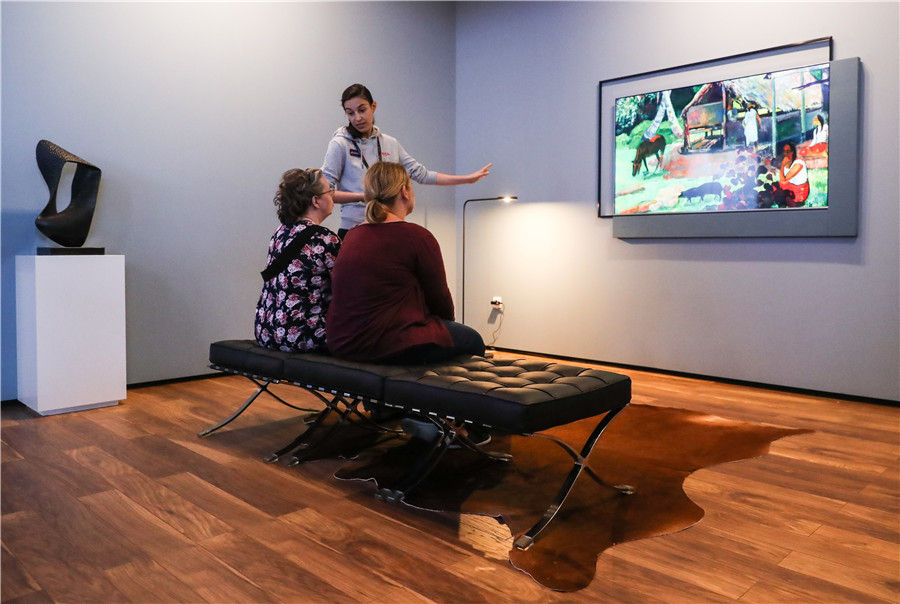 Consumer electronics giant TCL Corp is setting out strategic plans in the fields of artificial intelligence, big data, new semiconductor display technologies and materials, and intelligent manufacturing.
TCL debuted its latest AI-powered 8K TVs during CES 2019 in Las Vegas in January, including the flagship TCL X10 QLED 8K TV and an 8-series flagship TV, its first quantum dot light emitting diode (QLED) 8K TV for the United States market.
The 75-inch 8K TV employs TCL's latest 8K resolution and QLED, adopting Dolby Atmos audio technology, with a built-in intelligent system enabling users to easily find content via simple voice controls.
The company also announced it has joined the 8K association as a founding member and launched its new branded platform for AI solutions, TCL AI-IN.
As a traditional home appliance giant, TCL has been undergoing strategic adjustments. Its consumer electronics, home appliance and intelligent terminal businesses will be split off from the listed company, as the company will shift its focus toward semiconductor displays, materials and other emerging businesses.
The company said it is actively promoting the development and application of cutting-edge technologies. At present, TCL owns 28 research and development institutions and more than 10 joint laboratories around the world.
TCL set up a European R&D center in Poland in September 2018 with a focus on AI research, as part of its broader push to expand its presence in the European market.
In December, TCL and domestic tech giant Xiaomi Corp signed a strategic cooperation agreement to jointly develop smart products and electronic devices, and to apply new devices and technologies in next-generation intelligent hardware. The partners said they plan to work together in the core, high-end and fundamental technology fields.
Shenzhen China Star Optoelectronics Technology Co Ltd, a subsidiary of TCL, announced a new production line in November, which will produce large-screen ultrahigh definition 8K display products and organic LED screens.
With a total investment of 42.68 billion yuan ($6.3 billion), the plant is expected to enter mass production in March 2021, with 90,000 modules set to be manufactured each month in the initial stages.
Located in Shenzhen, Guangdong province, the plant will produce 65-inch, 75-inch and 85-inch ultrahigh definition panels and improve the proportion of OLED products.
According to Beijing-based market researcher Sigmaintell Consulting, TCL shipped 12.65 million TV sets around the world in the first half of 2018, an increase of 34 percent year-on-year, ranking in third place. Meanwhile, Samsung shipped 18.3 million TV sets and LG shipped 13.1 million.
"TCL has rich experience in supply chains and production, and strong competitiveness in the semiconductor display sector," said Dong Min, vice-president at Beijing consultancy All View Cloud.
TCL places an emphasis on overseas expansion, which boosts its overall sales in the global market, Dong added.