Flour dough fashioned into figurines creates rewarding business
Share - WeChat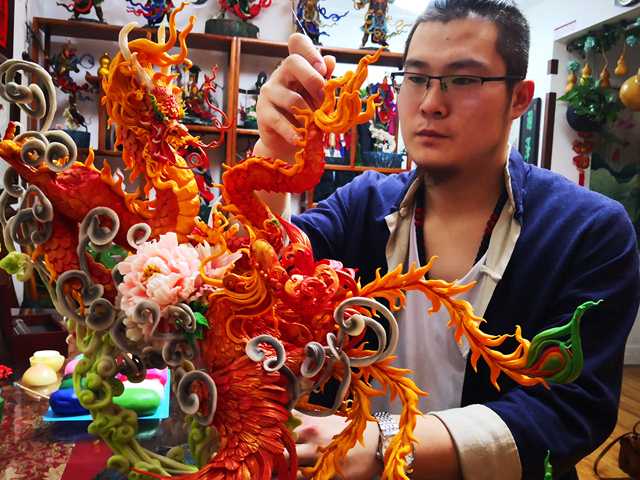 Thirty-year-old Gong Yuze has been obsessed with flour dough for more than a decade. But instead of turning it into dumplings or pancakes, the high school dropout has created a lucrative business by turning the dough into vivid figurines from Chinese folk culture.
A set of four figurines can sell for 12,000 yuan ($1,770) at his studio in Harbin, Northeast China's Heilongjiang province. The average price of a dough figurine starts at about 10 yuan.
The native of a small town on the outskirts of Harbin was intrigued by the Chinese traditional craft in 2006, when he was working at a variety of side gigs in Tianjin. Although his attempt to make a copy of an original piece he bought from the local craftsman failed, it only inspired him to further invest more of his time and effort to learn the required skills.
Over the years, the self-taught sculptor has made and sold nearly 10,000 dough figurines and even developed a new sculpting material by changing the proportion of flour used in the dough so that the figurines have a longer shelf life.
Financial gains aside, the young man said his biggest sense of achievement today comes from carrying on the traditional crafts and perfecting them.