Fuel cell breakthrough brings hydrogen cars one step closer
Share - WeChat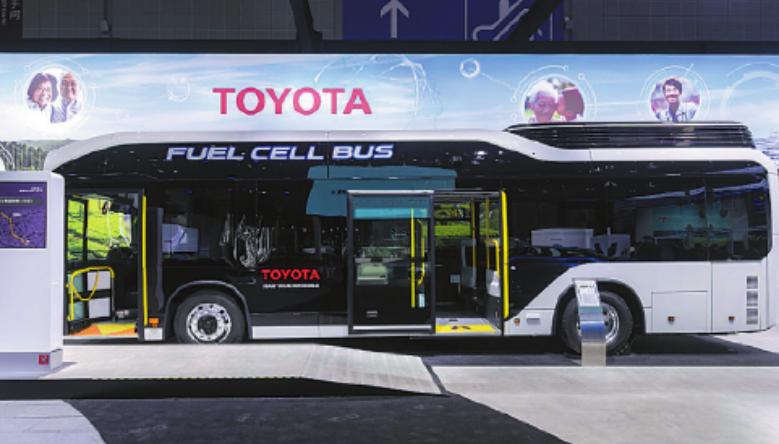 The University of Science and Technology of China revealed that a new type of catalyst has been developed to prevent hydrogen fuel cells from failure, which could play a major role in boosting the hydrogen fuel cell automobile industry.
The result was published in Nature - the world's leading multidisciplinary science journal - at the end of last month.
It said the newly-developed catalyst can protect hydrogen fuel cells from being poisoned by carbon monoxide, extend the battery life and allow the battery to work in cold temperatures.
"This result may greatly accelerate the advent of hydrogen fuel cell vehicles," said Lu Junling, one of the professors at the School of Chemistry and Materials Science of USTC who initiated the research, according to Anhui Daily.
The goal for Lu and his team is to develop a cheap, active and selective catalyst for the oxidation of carbon monoxide, which can protect fuel cells and offer a means for plants to produce high-purity hydrogen, Anhui Daily reported.
With a high energy conversion efficiency and zero emissions, hydrogen fuel cells are regarded as one of the main development directions of the new energy automobile industry by some insiders and experts.
It takes only several minutes for hydrogen fuel cell vehicles to "refuel", allowing the car to run up to 350 to 600 kilometers.
Meanwhile, electric vehicles take several hours to fully charge and have ranges of 200 to 300 km, which could be shorter in cold temperatures, according to China Business News Daily.
"By 2025, fuel cell technology will be mature. The number of fuel cell vehicles may have hit 50,000 to 100,000 units," said Ouyang Minggao, an academician of the Chinese Academy of Sciences and a new energy vehicle expert, according to Economic Daily.
A raft of domestic and overseas automakers have dashed into the hydrogen fuel cell automobile industry.
South Korean and Japanese giants have taken the lead in developing and applying hydrogen energy, Economic Daily reported.
South Korean automaker Hyundai rolled out the world's first mass-produced hydrogen fuel cell car in February 2013. Japanese carmakers Honda and Toyota have produced hydrogen fuel cell models on a large scale. Hyundai signed an agreement with German auto giant Audi last June to develop hydrogen energy technology and set up an industry chain of hydrogen energy automobiles. Honda and Toyota have gone into partnership with General Motors and Mercedes-Benz respectively in terms of hydrogen energy applications.
According to Economic Daily, South Korea is scheduled to increase its production capability of hydrogen fuel cell passenger cars to 100,000 units by 2025.
Chinese independent auto brand Great Wall Motor acquired a 51 percent stake in Shanghai Fuel Cell Vehicle Powertrain, aiming to unveil its first hydrogen fuel cell model in 2022.
Zhengzhou Yutong Bus and Foton Motor have put hydrogen fuel cell commercial vehicles into use. And China National Heavy Duty Truck Group has developed three hydrogen fuel cell models.
Hong Kong's richest man Li Ka-shing invested in a hydrogen fuel cell vehicle plant in Foshan, Guangdong province in early 2018.
With a total investment of 12 billion yuan ($1.77 billion), the plant is expected to go into production at the end of this year and has an annual production target of 160,000 units, China Business News Daily reported.
However, the development of hydrogen fuel cell vehicles still faces difficulties, including the storage of hydrogen energy and establishing hydrogen refueling stations.
By the end of 2017, there were 328 hydrogen refueling stations worldwide, of which 12 were in China.
They are used to serve the research and testing of hydrogen fuel cell vehicles to a great extent, according to Economic Daily.