Report on talks with Venezuela opposition dismissed
Share - WeChat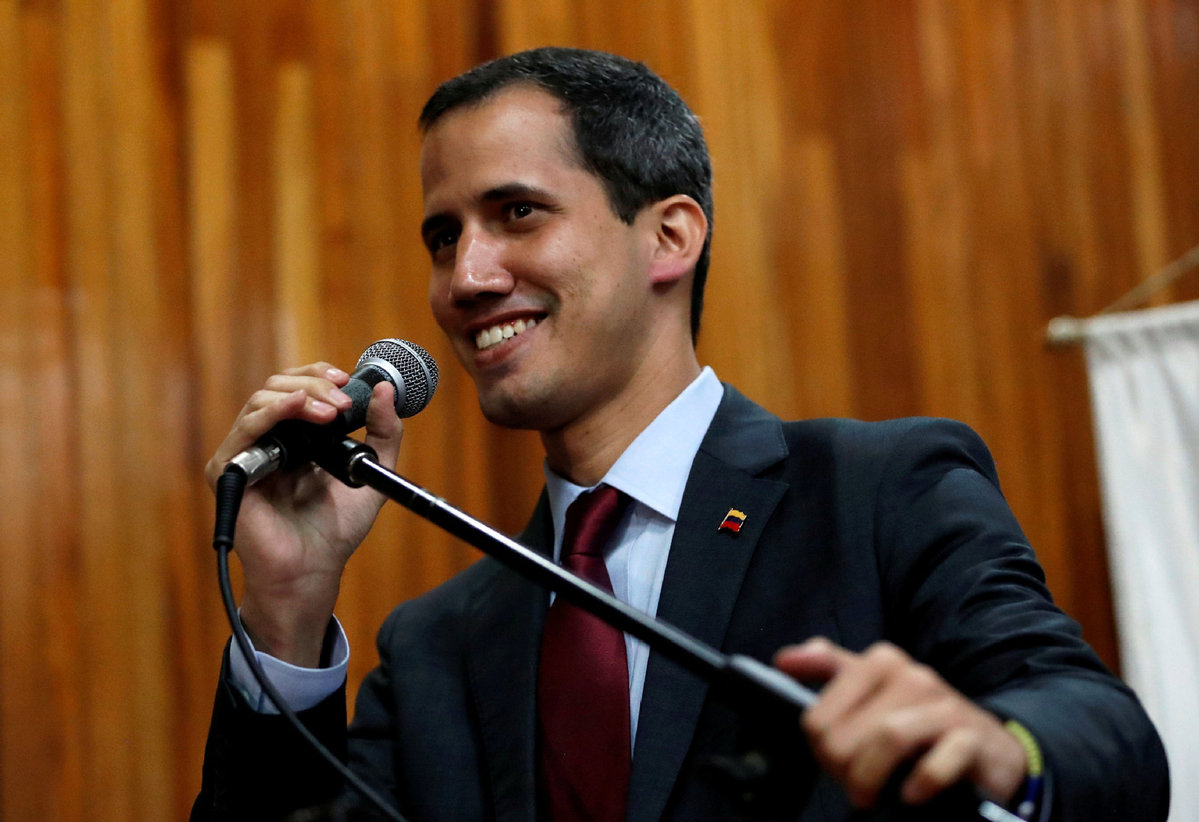 China on Wednesday dismissed a news report which said Beijing has held talks with c's political opposition to protect its investments in the oil-rich South American nation.
When asked to confirm whether such talks took place, Foreign Ministry spokeswoman Hua Chunying said at a regular news conference in Beijing: "I think you refer to The Wall Street Journal report. But it is in fact fake news."
Noting that she didn't know the intention of the report, Hua said China hopes media outlets can follow the principles of objectivity and fairness in their reporting.
The Wall Street Journal reported Tuesday that China has been holding talks with Venezuela's political opposition to safeguard its investments in the country.
Hua said that China has recently been in close communication with all parties involved with the situation from around the world in order to peacefully solve problems facing Venezuela.
"China supports the international community's efforts in seeking a political solution within the framework of the Venezuelan Constitution through promoting dialogue among ruling and opposition parties," she said.
China is willing to join hands with all parties and continues to play a constructive role for the peaceful settlement of this issue, Hua added.
Also on Wednesday, Hua slammed the United States and its allies for suppressing and slandering Chinese companies around the globe over national security concerns without providing any concrete evidence.
Hua made the remarks in response to a reported US executive order that is expected to be signed in the coming days banning companies in the US wireless sector from buying Chinese telecommunications equipment.
The spokeswoman also expressed concerns over US Secretary of State Mike Pompeo's recent visit to Hungary, Slovakia and Poland during which he warned these three countries of the risks of using equipment from Chinese companies.
On Tuesday in Poland, Pompeo said the US may be forced to scale back certain operations in Europe and elsewhere if countries continue to do business with Huawei, the Associated Press reported.
"It is quite hypocritical, immoral and unfair to suppress the legitimate development rights and interests of Chinese enterprises and use political means to intervene in the economy," Hua said.
According to Hua, all countries should deal with relevant matters in an objective, comprehensive, rational and correct manner rather than fabricating excuses of all kinds in pursuit of one's own interests at the expense of another.
"As an ancient Chinese saying goes: Do not think any virtue trivial, and so neglect it; do not think any vice trivial, and so practice it," she said, urging the US to do more to promote world peace, stability and development.