A new life for reused objects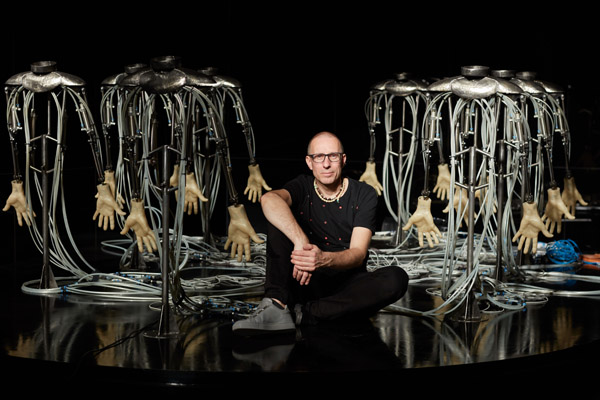 Beijing-based Tong, 29, grew up in Changsha, Hunan province, a city that is famous for fermented tofu. He says the used and abandoned objects featured in his works have a similar quality to the stinky tofu, since it looks unpleasant but has an intrinsic value. His eye for detail has earned him the nickname, "talent scout of rubbish".
In his installations, Tong mixes and matches a range of recycled products to form fantasy gardens and fantastic toys. Both humorous and bizarre, his works exude the hidden powers of these discarded items while hinting at the potential dangers that await the human race that has put itself in a dominant role.
Contact the writer at linqi@chinadaily.com.cn