Valentine's Day: Yes, men can be romantic
Share - WeChat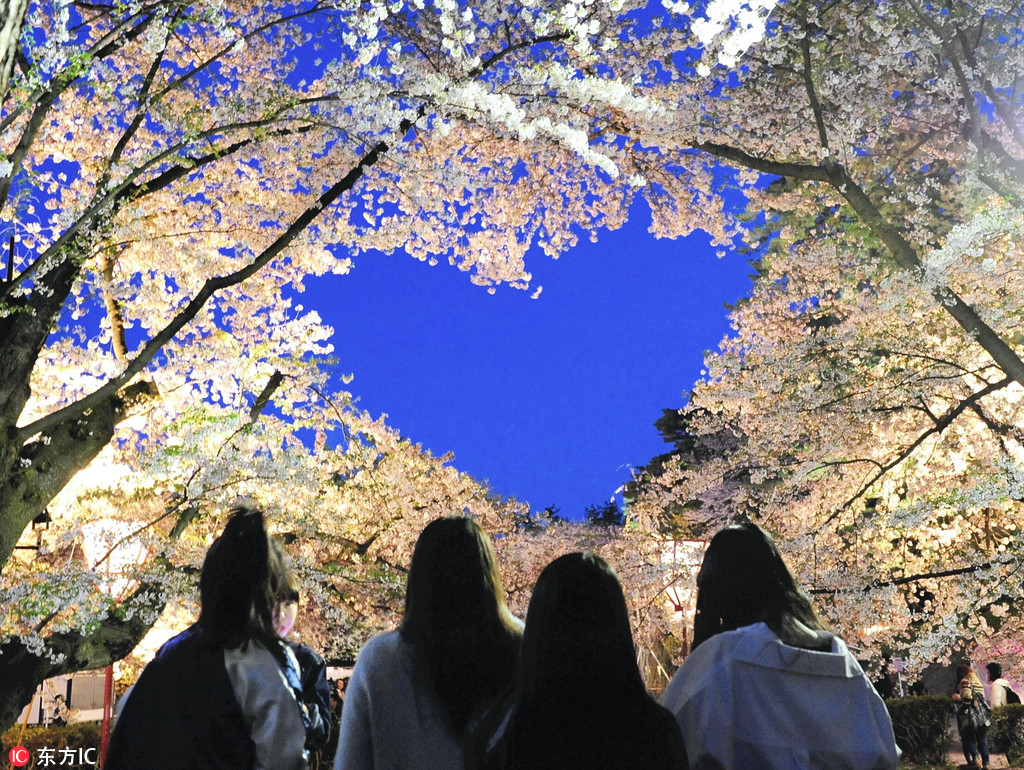 As Valentine's Day approaches, I felt compelled to write an article to share my thoughts about the misconception that men in general are unromantic. I hope that I can motivate members of the male gender to rise to the challenge of correcting that misconstrued assumption about their romantic notions or inclinations being nonexistent.
During research for my first book, I received a consensus from most of the women I talked to that the majority of men are unromantic by nature. As a man who considers himself to be more romantic, I went on a continuous journey to discover the truth behind that misconception in an attempt to understand and rectify it.
I realized from my discussion with members of both genders that men and women tend to deal with romance in slightly different ways. Many women permit their hearts to control their perspectives when it comes to romance, while many men use their minds to deal with the issue of romance. For many women, romantic gestures must touch their hearts deeply enough to awe them. Many men, meanwhile, tend to evaluate those gestures based upon the impact that they have on their brains.
Most women are moved by the amount of effort that men exert to secure gifts or arrange a romantic evening, while men often seek the easiest means and least efforts needed to accomplish the much-disliked obligation of purchasing Valentine's Day presents for their beloved or selecting a romantic spot to awe them on Valentine's Day.
On one hand, men might put much emphasis on the monetary value of the gifts that they buy or the cost of spending a romantic Valentine's Day. They believe that expensive gifts and extravagant settings for the event will endear them to the hearts of their loved ones. On the other hand, women might evaluate the romantic gestures on sentimental values.
Most men have to the tendency to be lazy when it comes to buying Valentine's Day gifts. Some are inclined to purchase things that might be practical yet not so romantic. Receiving such gifts might dampen any romantic aspirations a woman may have for Valentine's Day.
From discussions with students through my teaching assignments, I discovered that most of these young men are too timid to show their romantic feelings. However, they are slowly becoming bolder in dealing with their affections.
This year, I am issuing a challenge to men everywhere to enthusiastically rise to the occasion to correct the misconception that they are not romantic. Take the time to figure out what kind of gift would touch the heart of your woman, and buy it for her if you can afford it. Fight the temptation to purchase gifts that are perhaps useful but not so romantic.
Most women love it when men give them more personal gifts. A man should allocate enough time to create a gift that a woman may truly appreciate, such as writing a poem expressing his love for her, cooking a delicious meal for two, or arranging a spa treatment for her.
For some people, Valentine's Day is the loneliest day of the year. For those who have no significant other, go out to spend the evening with your peers in a bar or a nightclub, as many such entertainment establishments in cities host special events for the evening. You may be lucky enough to meet the person of your dreams. But even if you don't, chances are you could still have a wonderful time.
Finally, I wish women and men everywhere a very happy Valentine's Day.
Sava Hassan is a Canadian-Egyptian educator.
The opinions expressed here are those of the writer and don't represent the views of China Daily website.
Most Viewed in 24 Hours
China Views