Bid by Thai princess for PM turned down
Share - WeChat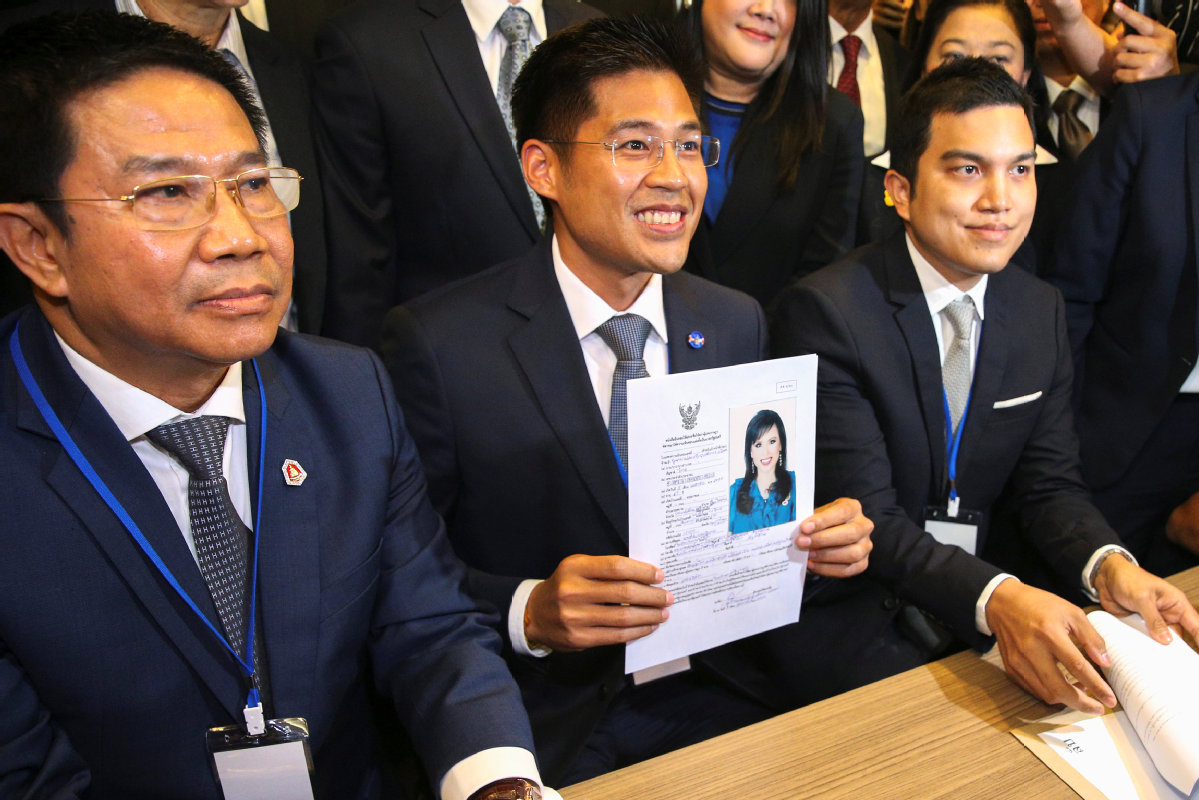 Her party issues statement saying it 'complies with the royal command'
BANGKOK-Thai Princess Ubolratana's unprecedented attempt to become the country's next prime minister was abruptly dismissed on Saturday after her party agreed to comply with a command from the king opposing the plan.
The party's announcement came as the country pondered a whirlwind that occurred on Friday when Princess Ubolratana Mahidol broke with tradition proscribing the monarchy's involvement with politics to become a candidate for the Thai Raksa Chart Party, only to have her brother, King Maha Vajiralongkorn, invalidate her action with a late night order.
Thai Raksa Chart's statement said the party loyally accepted the king's order and expressed deep gratitude to Ubolratana for her kindness toward the party.
The princess, 67, the eldest child of the late King Bhumibol Adulyadej and sister of King Maha Vajiralongkorn, accepted on Friday the nomination as candidate of the Thai Raksa Chart Party for prime minister in the March 24 general election.
Thailand's King Maha Vajiralongkorn late on Friday described the unprecedented move to make his older sister Ubolratana prime minister as "highly inappropriate" and against "royal traditions".
Thai Raksa Chart Party responded swiftly, canceling a campaign event on Saturday and issuing a statement saying it "complies with the royal command".
Ubolratana, who is active on Instagram, did not directly mention the king's order in a Saturday message, merely thanking people for their support and encouragement and insisting on her sincere desire to see Thailand progress with rights and opportunities for all its people.
A public figure
According to the Palace rules, Ubolratana became a commoner since she was divested of royal titles following her marriage to an American in 1972. She returned to Thailand in 2001 from the United States after her divorce, and has since regularly taken part in charity, social welfare and health promoting events as well as anti-drug campaigns for youths.
Ubolratana also is an unusually public figure for a royal, having starred in movies and maintaining an active social media footprint.
While she said she was exercising her rights as a commoner to stand for prime minister, the statement from the palace said she is "still a member of the House of Chakri", referring to the name of the dynasty.
Thai Raksa Chart Party is largely viewed as an affiliate of the once-ruling Pheu (for) Thai Party. Many of Thai Raksa Chart Party members and electoral candidates had belonged to Pheu Thai Party over the past several years.
Both parties are known to remain loyal to former prime ministers Thaksin Shinawatra and Yingluck Shinawatra, who have been residing in self-exile overseas.
The polling agency is scheduled to officially announce the names of all electoral candidates, including those for the post-election prime minister, on Feb 15.
An Election Commission official said it is reviewing all candidate applications and will finish the process this week.
Historian Chris Baker said that while he could not predict what would happen next, the language in the palace statement was strong and "very firm".
Thailand is a constitutional monarchy and has not had a royal run for front line office since 1932.
AFP-AP-Xinhua