Greater incentives to boost consumption in the pipeline
Share - WeChat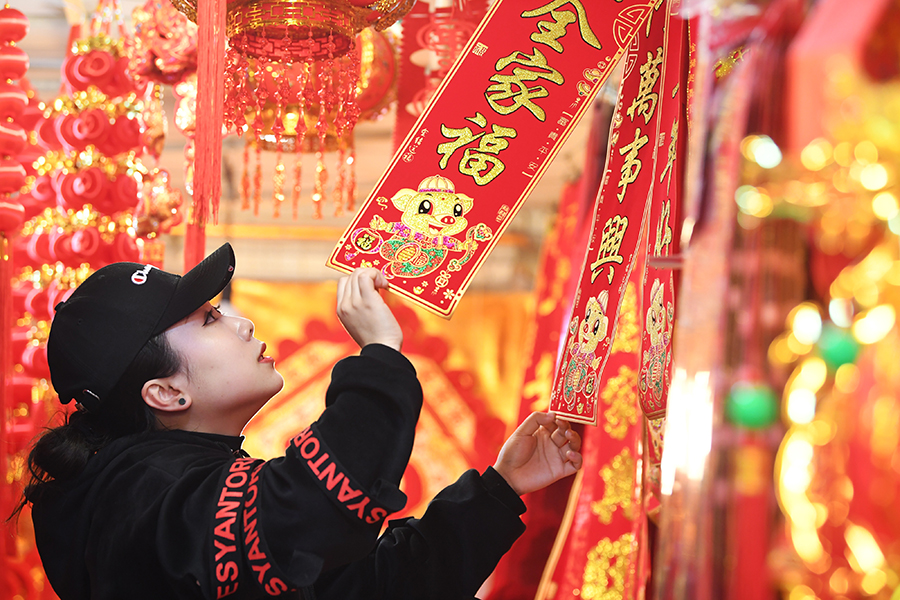 China plans to roll out more measures to stabilize consumption growth as external pressure and downward headwinds impact on car sales and trade.
While some factors have dragged short-term growth, the consumption sector has not lost its growth momentum and is on the track to continue upgrading as the nation shifts its growth model to relying more on consumption and less on investment, Liu Yunan, a senior official at the National Development and Reform Commission, said on Tuesday.
In 2018, total retail sales of consumer goods exceeded 38 trillion yuan ($5.64 trillion), a year-on-year increase of 9 percent, data from the National Bureau of Statistics showed.
Consumption continues to be a key driver of economic growth. It accounted for 76.2 percent of GDP in 2018, up 18.6 percentage points compared to the previous year.
Nevertheless, weaker spending growth since late last year, such as cooling car sales, has raised some doubts about China's efforts to rebalance the economy toward domestic consumption away from credit-driven investment.
Car sales in China in 2018 saw negative growth for the first time in 28 years, with annual production and sales of automobiles reaching 27.8 million units and 28.1 million units, respectively, down 4.16 percent and 2.76 percent year-on-year, according to data from the China Passenger Car Association.
To cushion downward pressure, the commission plans to relax restrictions on the second-hand car market to spur the domestic market, and roll out more tax cut measures for companies selling used vehicles, according to Liu.
The government will roll out more measures to encourage tourism, purchases of home appliances and information services. More detailed guidelines are expected to be released in the next few months, according to an official with the commission.
Zhou Yi, an assistant researcher at the Industry Department of the Development Research Center under the State Council, attributed the recent decline in car sales to the high growth base, the slowdown in economic growth and uncertainties due to ongoing Sino-US trade friction.
Zhou said there is no need to panic about the continued decline because historical data show the growth rate of car sales does fluctuate and it is expected to rebound with more encouraging moves coming out.
Wang Yao, deputy secretary-general of China Automotive Power Battery Industry Innovation Alliance, said that sales of new energy cars are expected to continue to grow before the government cancels subsidies, which are expected to stop in 2020.
The new energy car market is expected to see growth of around 20 percent to 30 percent this year, according to Wang.