Embassy brings Chinese New Year joy to UK
Share - WeChat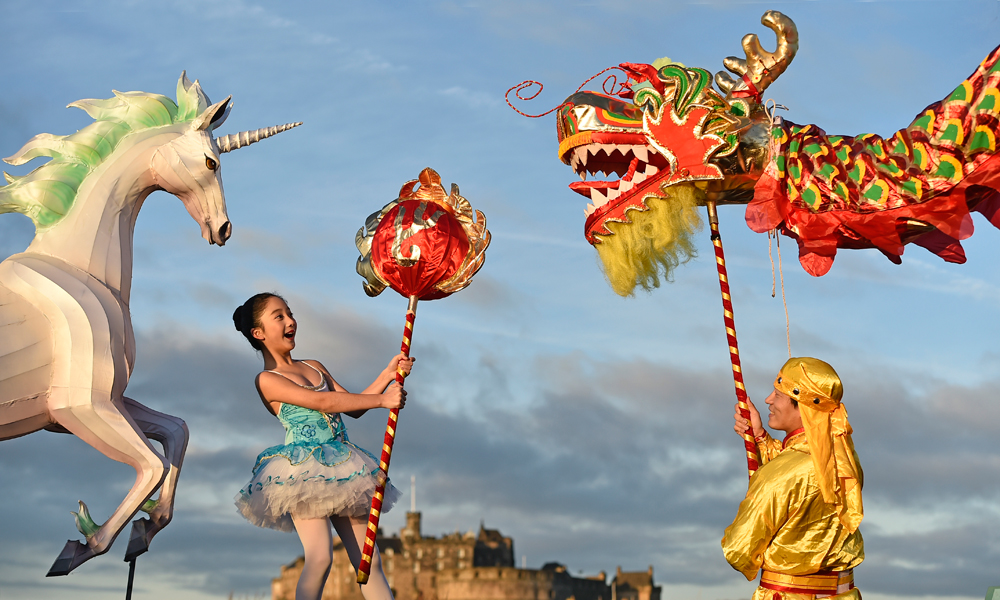 Chinese food, lantern show, traditional musical instruments, dragon dance … all the typical elements of Chinese New Year will be showcased in Britain by the Ministry of Cultural and Tourism of China during the festival month.
Chinese New Year, also known as the Spring Festival, which is the first day of a year on lunar calendar and falls on Feb 5 this year, is a good opportunity to show Chinese cultures to the local people, the ministry said.
"Chinese embassy to the UK has been making efforts to promote Chinese New Year as a most popular festival in Britain. We can see a sign of 'Spring Festival Fervor' and 'Chinese Culure Fervor' in the UK nowadays," said Xiang Xiaowei, Chinese minister counselor of culture and tourism in the United Kingdom.
From December last year, activities including gala show, Spring Festival family day, Chinese New Year in the Science Museum, and a taste of New Year Eve dinner are being staged in UK cities including London and Birmingham.
In February, people interested in Chinese New Year culture can find related cultures on display and traditional food to try at the Trafalgar Square in London, as well as expect the movie Flying Life directed by Chinese author Han Han to be on screen in cinemas.
At the Museum of London, the Ministry of Cultural and Tourism of China will host the Weekend of China for the third year, which attracted more than 5,000 people to have fun last year and expect more in the first weekend this year.
On the following Saturday, families are welcome to enjoy dragon dance and Chinese Kong-fu shows at the National Marine Museum in London. More than 7,000 people joined the Spring Festival family day last year.