Improved quality boosts China's civil aviation
Share - WeChat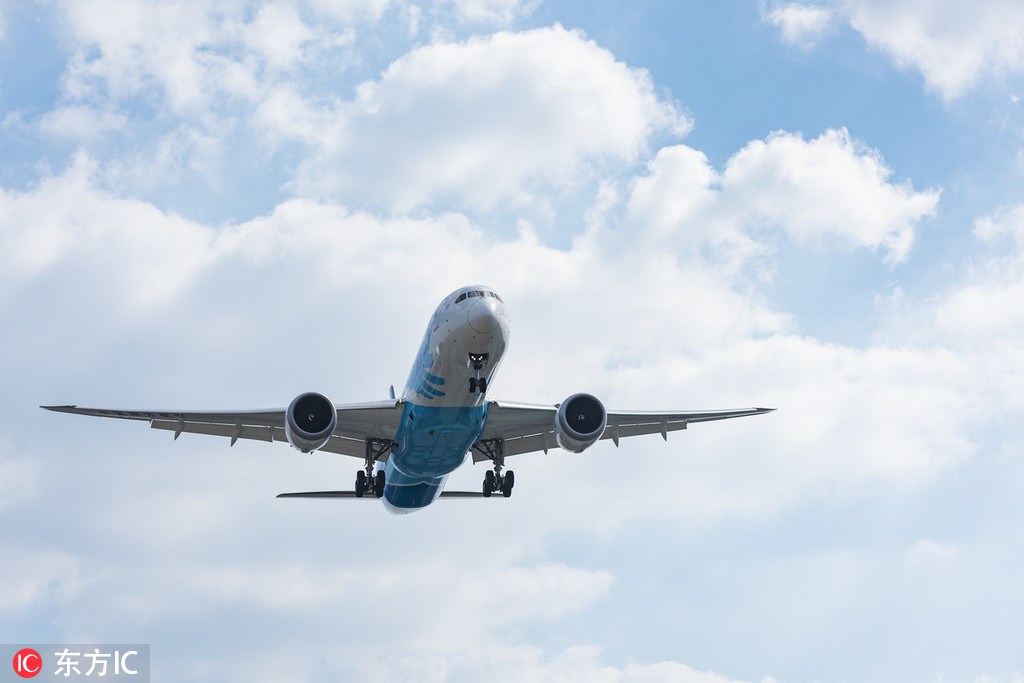 Airliners in China carried 610 million passengers with higher quality in service, safety and accessibility in 2018, according to the Civil Aviation Administration of China (CAAC).
The country's aviation industry made more efforts in its service in 2018, to avoid rough handling of luggage, provide smooth and efficient supporting platforms, and optimize mechanisms against flight delays.
Last year, complaints fell by 16.1 percent year-on-year from passengers, and their satisfaction with airlines and airport services rose by 2.2 and 1.9 percentage points, respectively. The on-time rate of national flights reached 80.13 percent.
Passengers saw more quality services at airports through a paperless ticketing drive, better ticket change and refund systems, and suspension of fuel surcharges on domestic routes by eight airlines, according to Economic Daily.
Safety is the priority in the country's aviation industry. For 16 years and eight months, China has maintained a record of no liability accidents in aviation safety and security, according to the report.
"We pay close attention to new airlines as well as increases in transport capacity and volume, strictly control the rise in numbers of flights, and carry out a four-month safety inspection of the whole industry. We have reached 90 percent in our move to eliminate accident potential," said Feng Zhenglin, head of the Civil Aviation Administration of China.
China's aviation market is projected to expand, especially overseas. In 2018, 167 new international routes opened in China, including 105 routes in countries and regions involved in the Belt and Road Initiative.
In the future, China will expand international cooperation about airworthiness at the government level, including communication and negotiation with the US and the European Union, and deepen aviation cooperation with neighboring countries. Greater support in civil aviation will also be delivered to Hong Kong and Macao, and effective policies are sure to benefit Taiwan, according to Feng.