Bike-sharing app Mobike to be renamed Meituan Bike
Share - WeChat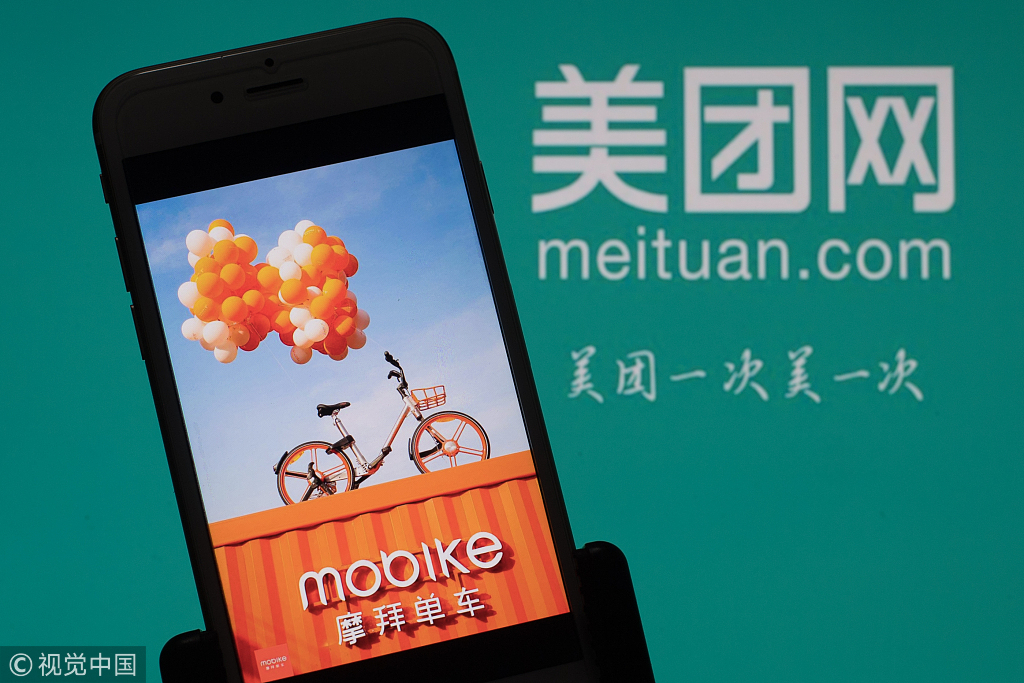 The major Chinese bike-sharing application Mobike will be renamed Meituan Bike, the country's on-demand service provider Meituan-Dianping confirmed on Wednesday.
Wang Huiwen, co-founder and senior vice-president of Meituan, said in an internal letter that Meituan's own app will be the only point of entry for shared bikes in the future.
Meituan took full control of Mobike in April last year, but reported huge losses in the first half of 2018 due to the acquisition of the bike-sharing startup.
According to Wang, Mobike's services have been fully integrated into the Meituan app and Mobike will become a business unit of Meituan's location-based services, where he will be the president.
During the past few years, bike-sharing fever has swept across China, but it faces an uncertain future recently, especially after Mobike's cash-strapped rival Ofo Inc came under fire for stalling on deposit refunds.