IMF lowers forecast for growth in next 2 years
Share - WeChat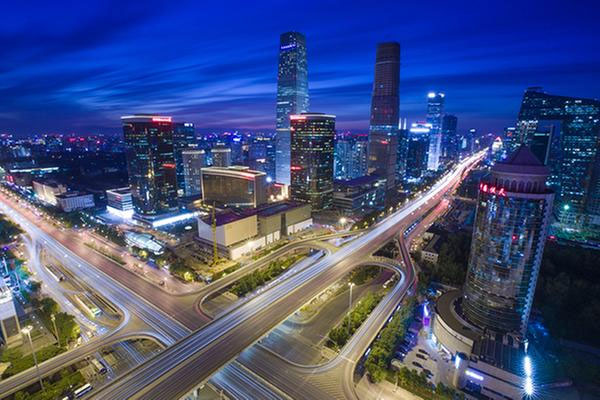 The International Monetary Fund on Monday lowered its economic growth forecasts for the coming two years because of weakened global expansion.
Its projections for 6.2 percent growth for the Chinese economy in 2019 and 2020 remain unchanged from its last World Economic Outlook report, issued in October.
The global economy is projected to grow at 3.5 percent in 2019 and 3.6 percent in 2020, down 0.2 and 0.1 percentage point, respectively, from the IMF's projection in October.
"The bottom line is that after two years of solid expansion, the world economy is growing more slowly than expected and risks are rising," said IMF Managing Director Christine Lagarde at a news conference on Monday in Davos, Switzerland, a day before the annual meeting of the World Economic Forum.
Lagarde warned that the global economy is facing significant risks with many policies increasingly intertwined.
"Does that mean that a global recession is around the corner? No. But the risk of a sharp decline in global growth has certainly increased," she said.
The IMF had already revised downward its forecast for global growth in 2019 and 2020 in its World Economic Outlook report in October as a result of the negative effects of tariff frictions between the United States and China.
It said that the further downward revision since October in part reflects carryover from softer momentum in the second half of 2018.
It mentioned weakness for German auto manufacturers due to new fuel emission standards and soft domestic demand in Italy after the recent emergence of sovereign and financial risks. But the IMF also highlighted weakening sentiment in global financial markets and a contraction in Turkey that's now projected to be deeper than anticipated.
The IMF said the escalation of trade tensions beyond those already incorporated in the forecast remains a key source of risk.
The IMF's forecast for growth in the United States for the coming two years remains unchanged, at 2.5 percent in 2019 and 1.8 percent in 2020.
Gita Gopinath, the IMF's chief economist, said China's growth slowdown could be faster than expected, especially if trade tensions continue.
She suggested tax cuts in China, along with the loosening of banks' reserve requirement ratio, were factors that cushioned the IMF's opinion of the negative impact from tariffs, adding that this was why the IMF hasn't changed its forecast for China since October.
But she said the IMF continues to flag the importance of China reining in credit growth in order to conduct financial regulatory reform and to continue to rebalance the economy away from industries and toward services.
"That has to be the continuing medium and long-term goal," she said.
On the global economy, she said the main policy priority is for countries to quickly resolve their trade disagreements and resulting policy uncertainty, rather than raising harmful barriers further and destabilizing an already slowing global economy.