Top 10 companies investing most in R&D
Share - WeChat No 10 Daimler, R&D investment: 8.7 billion euro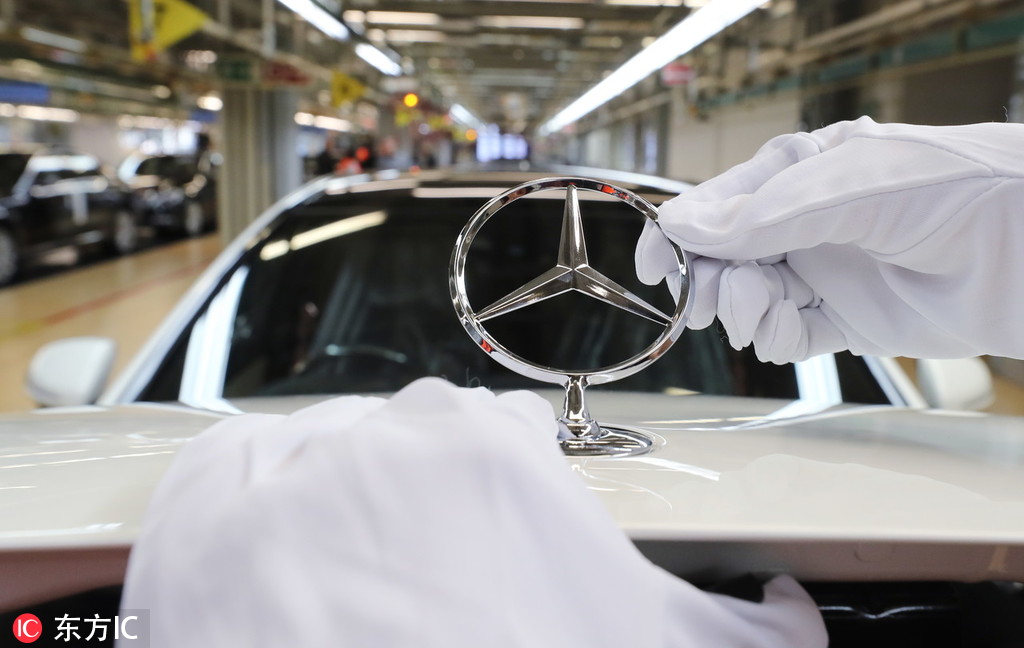 Eleven Chinese companies have been named among the world's top 100 companies ranked by their total research and development (R&D) investment in the fiscal year 2017 or 2017/18.
They were named in a report published by the European Commission that analyzed 2,500 international companies' financial data.
Chinese telecom giant Huawei placed fifth in the list with an R&D investment of €11.3 billion in 2017/18, a 16.6 percent year-on-year increase.
The other Chinese companies included are: Alibaba with R&D investment of 2.9 billion euro; Hon Hai Precision Industry with 2.3 billion euro; Taiwan Semiconductor with 2.3 billion euro; Tencent with 2.2 billion euro; ZTE with 1.8 billion euro; Baidu with 1.7 billion euro; Mediatek with 1.6 billion euro; China State Construction Engineering with 1.6 billion euro; Petro China with 1.6 billion euro, and China Railway with 1.4 billion euro.
The report found that the 2,500 companies invested a combined total of 736.4 billion euro in R&D, an increase of 8.3 percent compared to 2016/17.
Among these companies, 778 were from the US, 577 from the European Union, 438 from China and 339 from Japan.
Here are the world's top 10 companies based on their investment in R&D.