How CGN could fuel Britain's nuclear future
Share - WeChat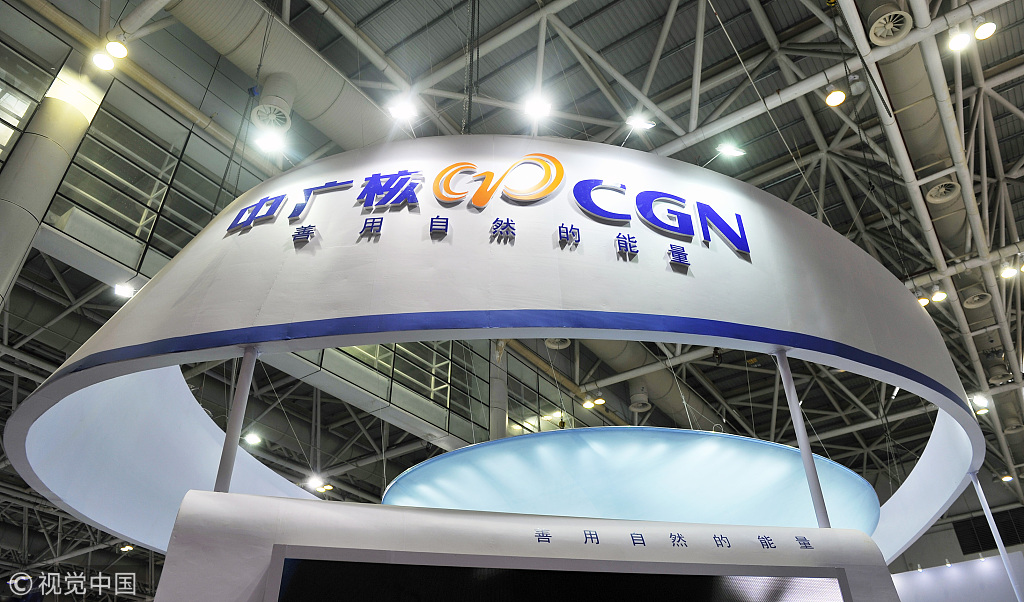 China General Nuclear (CGN) has given fresh impetus to its nuclear ambitions in the United Kingdom after opening talks with British company Rolls Royce just days after Japanese company Hitachi pulled out of plans to build a new power station in North Wales.
CGN, as the company is known, is in talks to buy Rolls Royce's control systems for use in its HPR1000 reactors. Regarded as the central nervous system of a nuclear power plant, control systems not only drive the operation of the reactor, but allows it to be safely shut down should problems occur.
"That represents a big commitment to the UK local supply chain" said Andy Storer, CEO of the UK's Nuclear Advanced Manufacturing Research Centre. "It should allay any fears the public may have about the Chinese developing a nuclear reactor in the UK."
Former British environment minister Tim Yeo agrees.
"It goes a long way to reassure the UK public that Chinese nuclear technology will not cause any security concern," said Yeo, who served as environment minister in John Major's government in the early 1990s, and is now chairman of London-based lobbying group New Nuclear Watch Europe. "Although I've always felt that such concerns are completely unfounded, gaining trust from the general public is also important."
A spokesman for Rolls Royce confirmed the talks, stressing that the two companies already have a "long-lasting partnership". Rolls Royce has supplied control systems to 41 nuclear reactors in China, of which 24 are built by CGN. CGN did not respond to China Daily's request for comment before publication.
CGN first entered the UK market in 2016 when it signed a deal with French company EDF to jointly invest in three nuclear plants - Hinkley Point C, Sizewell C and Bradwell B.
CGN is only a minority investor in Hinkley Point C and Sizewell C but according to the original deal, will be the majority investor in Bradwell B, which is also the only plant to use indigenous Chinese nuclear technology, the HPR1000.
If successful, the deployment of HPR1000 at Bradwell B will be the first time ever that Chinese technology is used in a developed economy. It will be a flagship project allowing CGN to prove HPR1000's quality, paving the way for Chinese nuclear technology's entry into global markets.
But CGN's UK ambitions have been met with some public skepticism, as demonstrated by several articles in the British media last year.
In an effort to allay public concern, Zheng Dongshan, CEO of CGN's UK subsidiary, said in an interview in the Financial Times last year that CGN is considering reducing its operation involvement at Bradwell.
"We understand the political and local sensitivities," Zheng said. "There is no reason to restrict us as a Chinese investor . . . but we know we must take time to show the public, the government, they can trust us."
Yeo said CGN's potential control system collaboration with Rolls Royce could accelerate this trust building process, and may could help it to take on additional UK nuclear projects.
Last week Japan's Hitachi scrapped its planned investments at the Wylfa Newydd nuclear plant in North Wales, after failing to secure viable funding solution for its investments. This came shortly after fellow Japanese company Toshiba closed its UK subsidiary In November, leaving the fate of its Moorside nuclear plant in the balance.
Wang Aijuan, power director at the British engineering consultancy Mott MacDonald, said the departure of the Japanese investors makes CGN's commitments more crucial than ever.
Nuclear Advanced Manufacturing Research Centre chief Storer said it is "completely possible" for CGN to take on one or both of these projects, and economies of scale meant taking on additional projects makes commercial sense.
Rob Davies, chief operating officer at CGN UK, affirmed the company's ambition to grow when he spoke at an industry event in London in December last year. "We are currently concentrating on Bradwell B and ramping that up. We want to build a fleet (of new nuclear power stations) in the UK," Davies said.
Meanwhile, Britain's nuclear industry bodies have endorsed CGN's continued attempt to grow UK local supply chain.
"CGN's collaboration with the UK supply chain demonstrates its commitment to the UK market," said a spokesman at the UK's National Nuclear Association.
Adrian Bull, director of external relations at the UK's National Nuclear Laboratory, added: "Hopefully every time UK companies win work from CGN, it will encourage other UK suppliers to consider how they might be able to support the delivery of Bradwell."