'Sonic attack' by crickets reveals witch-hunting mentality of US
Share - WeChat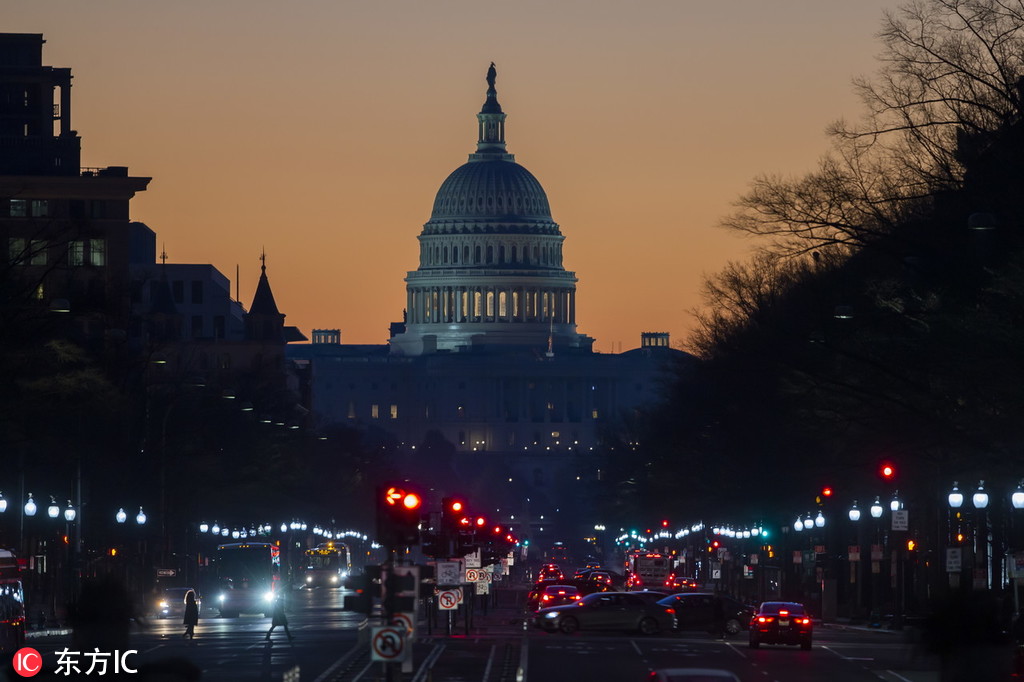 On June 8, 2018, the US embassy in Beijing issued an alert to Americans in China to seek medical attention if they experienced symptoms consistent with the mysterious sonic attacks that have affected US embassy staff in China and Cuba. The symptoms included dizziness, headaches, tinnitus, fatigue, cognitive issues, visual problems, ear complaints and hearing loss, and sleep disorder.
The United States evacuated some of the staff from its Guangzhou consulate after they complained of some of the symptoms.
The move came after similar cases were reported by US diplomats in Havana, Cuba. Without providing any evidence, the US State Department withdrew 60 percent of its staff from its Havana embassy in October 2017, and expelled two-thirds of the Cuban diplomats in Washington. US President Donald Trump and other officials accused Cuba of having targeted their diplomats with some kind of "acoustic sonic weapon".
US State Department press secretary Heather Nauert, who is now the US ambassador to the UN, attributed the expulsion to "Cuba's inability to protect our diplomats in Havana as well as ensure equity and impact of our respective operation".
In fact, China and Cuba both employed huge resources to investigate the cases but found no evidence to support the "sonic attack" theory, nor did the teams from the Federal Bureau of Investigation find anything.
Speculations were rife in US news media. NBC News reported on Sept 12 that US officials suspected Russia to be behind the "sonic attacks" in Cuba and China. Now we know that the "sonic attacks" were not waged by Cuba, China or Russia, which are the easy targets for US politicians.
The New York Times reported on Jan 4 that two scientists presented evidence that those sounds provided by US government officials in a recording were actually made by crickets. Alexander Stubbs of the University of California, Berkeley, and Fernando Montealegre-Z of the University of Lincoln in Britain even identified the culprit: the Indies short-tailed cricket.
But so far, US government officials have not commented on the shocking revelation, let alone apologizing to the Chinese, Cuban and Russian governments for damaging their reputation or inviting the Cuban diplomats back to Washington. I don't think the US expects China and Cuba to arrest the crickets and extradite them to the US to face trial, or fears that Beijing and Havana would turn them into military weapons in the future.
The cricket episode is just a reminder of the many such false accusations made against China. The US administration's allegation of Chinese interference in the US midterm elections based on some newspaper inserts even failed to convince most US news outlets, which are often in line with their government on national security issues.
Many Western politicians are not bothered to look at the facts when pointing fingers at China. Their knee-jerk reaction is that China is wrong and harbors ill intentions. And that is the conclusion they drew when Robert Schellenberg, a repeat drug smuggler, was recently sentenced to death in China for trafficking 222 kilograms of methamphetamine, without thinking that the drug could have potentially killed many people and destroyed many families.
Something sinisterly similar happened when China helped establish the Asian Infrastructure Investment Bank, proposed the Belt and Road Initiative, and invested in Asia, Africa and Latin America to build infrastructure facilities, things that the US has shown no interest in.
Of course, European countries have responded favorably to the AIIB despite US pressure to stay away from it. At a seminar in Paris on Jan 10, French lawmakers, scholars, business leaders and former senior officials welcomed the Belt and Road Initiative while offering suggestions on how to improve it.
That is a much-needed healthy mindset in today's world.
The author is chief of China Daily EU Bureau based in Brussels.
chenweihua@chinadaily.com.cn
Most Viewed in 24 Hours
China Views