Experts say STEM education is the key to nurturing necessary talent
Share - WeChat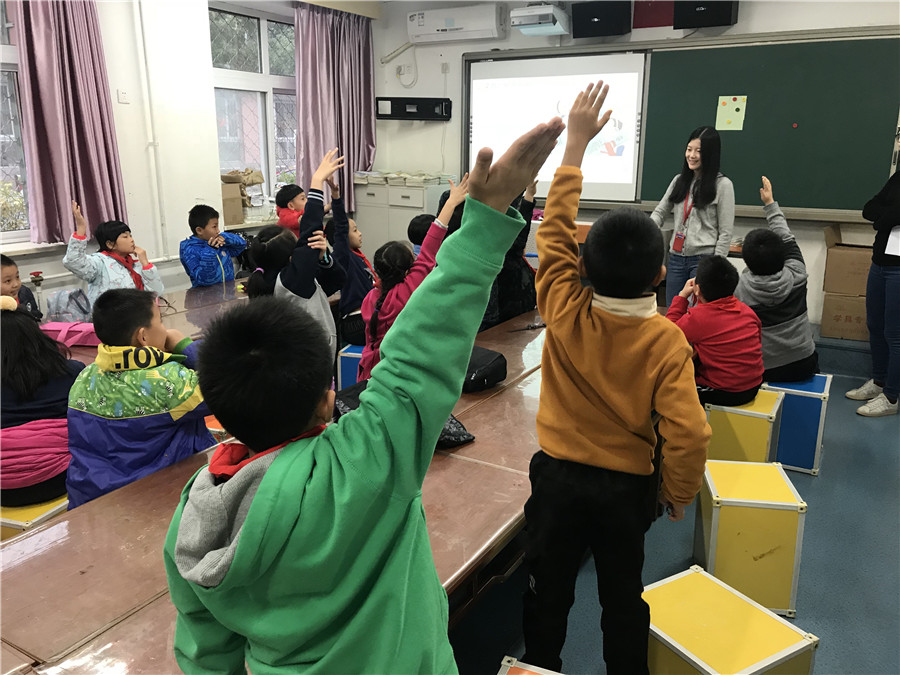 China's social and economic development in the new era requires technical talent, so a solid boost to education in science, technology, engineering, and mathematics, or STEM, is crucial, experts said.
The 2017 White Paper on China STEM Education, published by the National Institute of Education Sciences, revealed that there were only 11 scientists and engineers on average among every 10,000 in the nation's workforce.
By last October, the talent gap in the strategically important artificial intelligence or AI sector surpassed 1 million.
The white paper showed that in the automobile industry, senior mechanics with the world's major automobile enterprises outside China accounted for more than 40 percent of the total number of workers. But in China, the corresponding figure was a dismal 4.3 percent.
In the information technology industry, currently, there are an estimated 10.5 million workers in the country, among which software and hardware professionals made up 87 percent, while the rest were telecommunication professionals.
Even among them, the majority were medium-to low-level professionals. There is a shortage of senior technicians, which restricts the scope of expansion of the industry and its overall improvement.
Wang Su, director of the Center for STEM Education, which is part of the NIES, said STEM education has received extensive attention in the world as a national talent development strategy.
"China is striving to build an innovative country. The cultivation of innovative talent is the key to our grand blueprint. The cultivation of talent depends on education. Therefore, STEM education is of great significance to China," she said.
In 2016, the government issued a guideline on national innovation-driven development strategy, instructing that by 2020, China should become an innovative country; by 2030, it should be at the forefront of innovative countries; and by 2050, it should become a technology innovation power.
"All these strategies require the support of talent. Judging from China's current situation, the lack of innovative talent and high-level skilled talent has become a bottleneck for our economic transformation. By 2025, in some important areas of future development, the talent gap is (feared to be) very large," Wang said.
Many international enterprises have acknowledged the situation and have taken steps to nurture the country's STEM talent.
For instance, international tech giant IBM launched an educational program in China, which deputes 200 employees as volunteer educators, to teach STEM lessons in China's primary and secondary schools by leveraging their expertise.
All courseware is developed by IBM itself. There are eight classes in all, and every session lasts 45 minutes.
Based on the characteristics of Chinese students, there are many interactions during the class, such as small experiments, role play. In this way, abstract concepts can be better accepted and understood, IBM said.
"Cultivating science and technology talents is an urgent need. As a corporate citizen with a strong sense of social responsibility, IBM always sees education as the most important area. Therefore, we launched the program," said Lin Jiangang, director of IBM Greater China Group's department of brand, communications and citizenship.