Satiating the ferocious appetite for seafood
Share - WeChat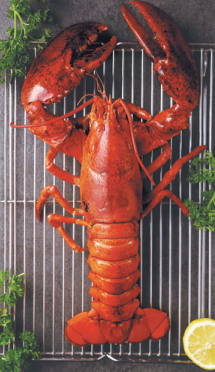 Red Lobster, the world's largest seafood restaurant chain and fresh seafood purchaser, has opened its first location in China at Shanghai's IFC Mall.
The new outlet, which is a joint venture with FWM Group, is the 51-year-old American brand's 751st store globally.
According to Red Lobster, all the seafood at the Shanghai restaurant is imported. Instead of "copying and pasting its home market recipes", however, the management team pointed out that they have made tweaks to their offerings to cater to local consumers.
For instance, The Cheddar Bay Biscuit, the brand's famous free appetizer which has its own page on Facebook with 4 million followers, has had its salt content reduced, while the signature Ultimate Feast has been elevated with a more contemporary presentation.
There are also new dishes specifically designed for Shanghai diners, such as the oven-roasted Icelandic Halibut and a chilled seafood tower which comprises lobstertail, snow crab, oysters and shrimp.
"China is an incredibly important market for Red lobster and us. There is a huge demand for seafood in China, especially premium seafood, and this demand is still growing," explained David Martin, cofounder and chief operation officer of FWM Group.
Most Popular