What's in store for malls in China?
Share - WeChat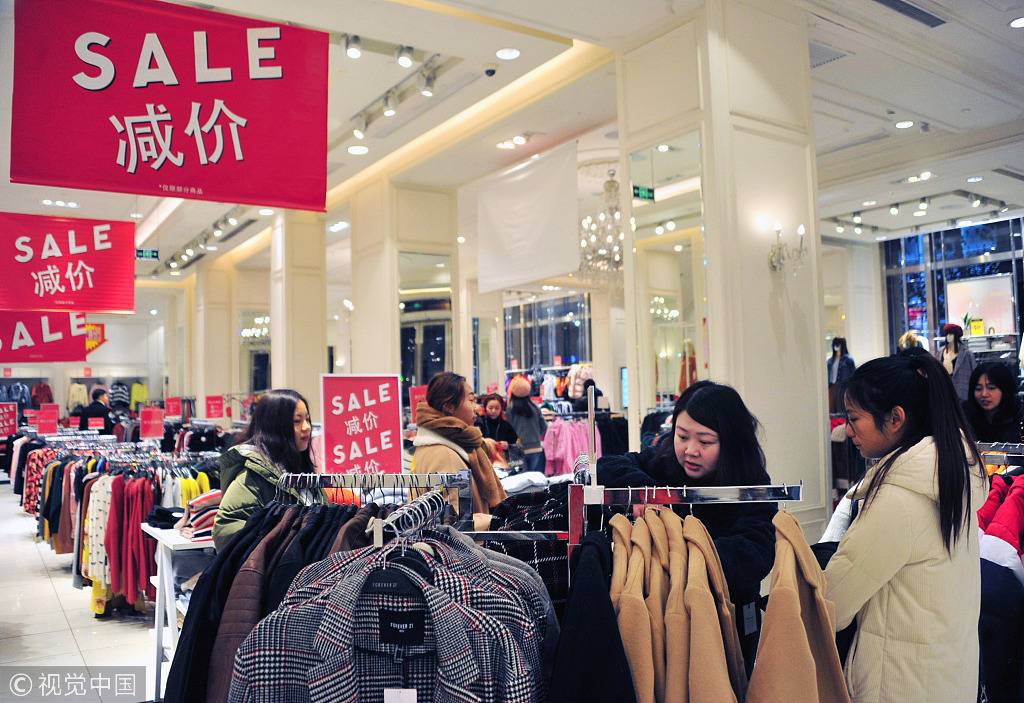 There are around 4,500 shopping malls in China and another 7,000 are expected to open in the next seven years. The Ministry of Commerce said in May it will encourage cities with populations of 10 million to build at least 10 shopping centers within the year. This means China is in for a mall boom.
But in the age of Alibaba and Amazon, how economically viable are shopping malls? In cities across the country many malls have either closed down or are struggling to attract customers. In Beijing, North Star Shopping Center, once the bright star of the capital, closed last year after 27 years of serving customers in the Asian Games Village.
So is the future of shopping malls dark or bright? The answer is both yes and no. With the rise of online shopping there's no question that more Chinese people are buying things on the internet than ever before. The Chinese spent more than 7 trillion yuan on online shopping in 2017, a 32.2 percent increase from 2016. There are three primary reasons for this exponential growth. One is that when Alibaba and JD burst onto the scene, mall culture wasn't as engrained in China as in the West. The second is that the Chinese, again unlike the West, bypassed the personal computer generation completely and went straight to mobile internet, making online shopping a part and parcel of their life. The last factor is the ecosystem from Taobao to WeChat that makes the whole online shopping experience as frictionless as possible.
Due to these factors malls found it difficult to gain a foothold in China. However all is not lost. It is estimated that online sales are just 15 percent of total retail sales in the country. Although the industry is projected to grow 20 percent in the next five years, there is still ample space for malls to gain customers, especially in second- and third-tier cities. But the key is innovation and providing consumers more than just shopping.
And this is precisely what big Chinese tech companies are doing. Alibaba opened over 65 offline stores in 2017 to make their offline and online shopping experience as smooth as possible. Whenever a customer shops at a Hema outlet, Alibaba stores all their information in its database and then offers the customer the option to get the same products delivered to their doorstep in the future. This way the e-commerce behemoth seamlessly connects both the worlds.
JD, another e-commerce giant, has entered the brick-and-mortar sector with the launch of 7Fresh, a fresh-food supermarket where customers can not only buy products but can also get them cooked on the spot. The company plans to open 1,000 such supermarkets in the next five years as it gears up to take on Alibaba and Tencent, a Chinese conglomerate, in the grocery business.
Apart from this, companies are using different tools to attract and retain customers. Consumers in China can try on apparel and cosmetics virtually using artificial intelligence, get discounts on items they searched online, and receive discount information and store location on their mobile phones. Shopping malls are also offering customers a diversified experience by expanding their kids' section and entertainment options.
While the overall environment is tough, these steps show that businesses are not afraid to evolve and experiment, especially at a time when Chinese consumers are becoming more discerning. As per a report, Chinese teenagers are brand conscious and can recall around 20 cosmetic brands, a figure that's considerably higher than their US teen counterparts. Young Chinese people are also more open to spending on consumer goods than those in the West.
Malls therefore that offer more than just shopping have a positive future, especially in second- and third-tier cities. Malls that fail to evolve however will fade away. In their place new ones will be born. For them the future is bright.
The author is a journalist with more than 18 years experience in media.
The opinions expressed here are those of the writer and do not represent the views of China Daily and China Daily website.
Most Viewed in 24 Hours
China Views