World's largest ice and snow festival unveiled in Harbin
Share - WeChat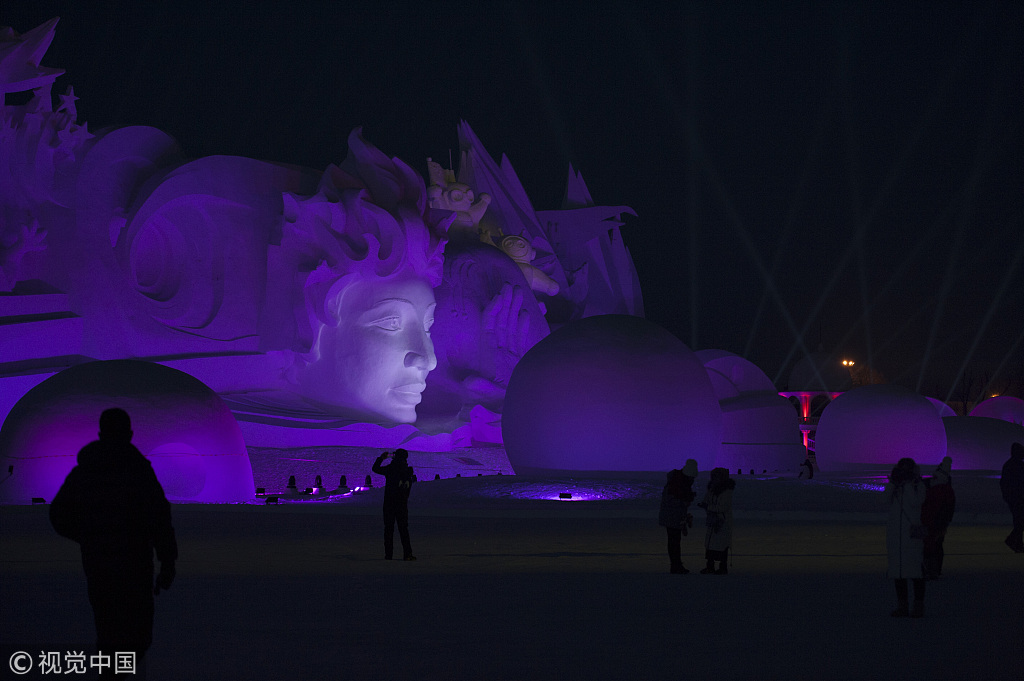 HARBIN -- Northeast China's "ice city" Harbin Saturday kicked off its 35th international ice and snow festival with a range of snow sports and fun activities.
Organizers said the month-long festival features nearly 100 activities including winter swimming and family ice sculpture competitions, as well as 2019 snowmen erected in an area of 10 hectares on the city's frozen river.
This year's ice and snow festival is the first since the opening of a new terminal at the Harbin Taiping International Airport in April 2018, which is expected to draw in more tourists during the winter season.
The annual ice and snow festival has become a name card of Harbin, capital city of Heilongjiang Province, and a major contributor to its booming winter tourism.