For China's intrepid venturers, it's all on the road
Share - WeChat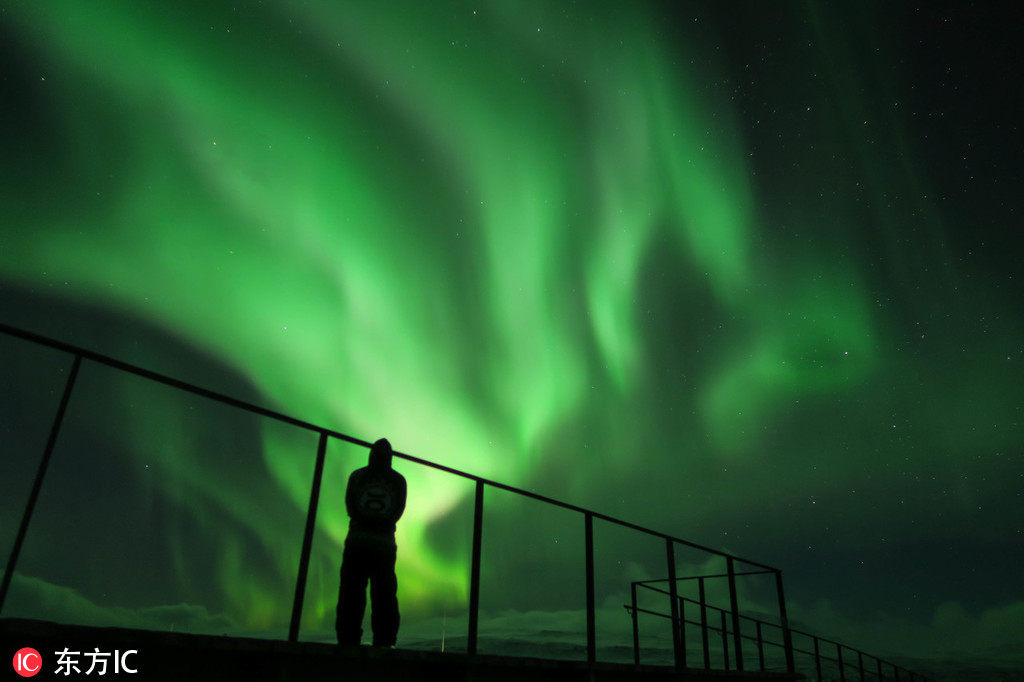 SHANGHAI - Long Zhijiao, 25, took her parents to Iceland to see the legendary Northern Lights, or Aurora Borealis this year. The unconventional trip was truly unforgettable.
"My parents are not very much into shopping, so we chose northern Europe instead of popular cities," she said.
"The Arctic landscape as well as the local culture and customs fascinated us," said Long, a graduate student. To her surprise, Long found many other Chinese tourists there.
In the new year, more Chinese are exploring new ways and destinations when arranging trips overseas. Instead of focusing on shopping, more are prioritizing exotic views and cultural experiences.
Studies show that Chinese tourists are becoming increasingly interested in exploring.
"They want to explore new places, new culture and new experiences," said Mario Zanetti, president of Costa Group Asia, a major cruise liner operator in Europe and Asia.
This year, the Costa Venezia, the first Costa cruise liner constructed and designed specifically for the Chinese market, will enter service with an inaugural world cruise departing Italy and sailing to Shanghai, its home port.
"Ten years ago, most Chinese visited Europe only to shop. But now, they go abroad for culture, history and scenery," said Jeff Dash, senior executive of Viking Cruises. "An increasing number of independent Chinese tourists arrange their own trips, exploring small towns in Europe and the culture there."
The company has just launched new cruise routes specially designed for Chinese customers, featuring cultural and historical experience.
According to a report co-published by China Tourism Academy and Ctrip, a Chinese online travel agency, the most frequently asked questions of independent Chinese travelers are about fine food, scenery and transport, while concerns about shopping have continued to drop.
As China's post-90s generation has surpassed the post-70s generation to dominate the travel market, the demand for customized travel packages and personal tourist groups has surged. The number of Chinese tourists signed up for personal tours through Ctrip quadrupled in the first half of 2018.
As demand shifts, global travel companies are promoting more culture-related travel products, many specially designed for the Chinese market.
According to Zanetti, besides providing authentic Chinese food and Chinese language services at sea, his Costa cruise group has established an official partnership with Juventus soccer club to provide tailored services to attract more Chinese tourists.
Guests onboard the Costa Serena can enjoy a tour of the Juventus Museum and play football with their children in an outdoor mini football field.
"Cultural and lifestyle programs have become trendy among Chinese travelers," said Sanna Karkkainen, managing director of Visit Rovaniemi, a travel promotions agency.
Rovaniemi, a city in Finland's Arctic Circle in Lapland and known as the home of Santa Claus, is getting a tourism boost from Chinese visitors because of its enchanting aurora lights and winter activities.
According to Karkkainen, the number of Chinese tourists in Finland has increased sharply since 2015, many of them being independent travelers.
"Because of the Northern Lights, Lapland and Rovaniemi have become super interesting travel destinations among Chinese," said Karkkainen, adding that Chinese tourists are increasingly aware of natural and cultural enrichment when traveling.
"Chinese tourists prefer exclusive, unique hotels like glass-roofed igloos and local Airbnbs," Karkkainen said.
As Chinese travelers pursue self-guided tours, in-depth tours and less popular destinations, the Belt and Road Initiative also gives them a nudge to explore more countries and cultures.
"The Belt and Road Initiative creates a dialogue, a reason to be interested in different countries and how we can see those places," said Viking Cruises' Jeff Dash.
"It's a great opportunity for us. Maybe through one trip at a time, everybody will start to understand each other a little bit more."
Xinhua