GOP and Democrats trade blame for shutdown, no deal in sight
Share - WeChat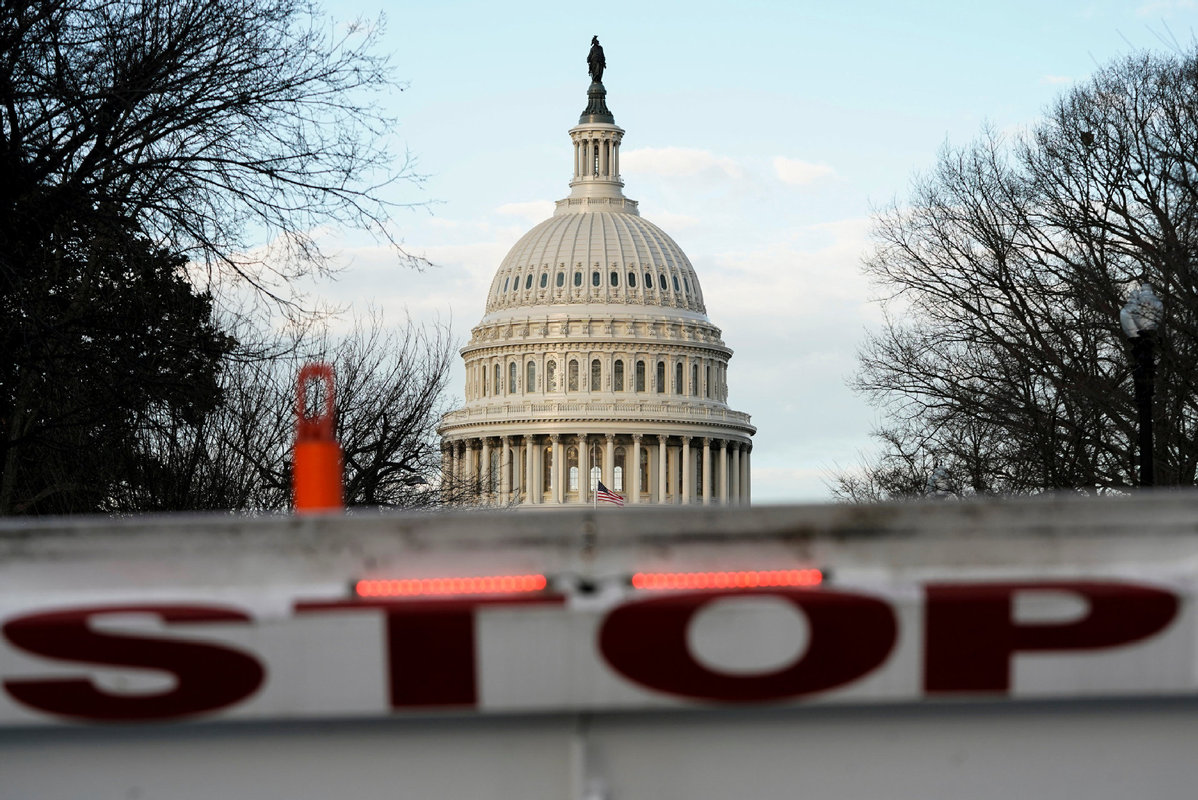 WASHINGTON — The partial government shutdown will almost certainly be handed off to a divided government to solve in the new year, as US President Donald Trump sought to raise the stakes Friday and both parties traded blame in the weeklong impasse.
Agreement eludes Washington in the waning days of the Republican monopoly on power, and that sets up the first big confrontation between Trump and newly empowered Democrats. Trump is sticking with his demand for money to build a wall along the southern border, and Democrats, who take control of the House on Jan 3, are refusing to give him what he wants.
Trump worked to escalate the showdown Friday, reissuing threats to close the US-Mexico border to pressure Congress to fund the wall and to shut off aid to three Central American countries from which many migrants have fled.
"We will be forced to close the Southern Border entirely if the Obstructionist Democrats do not give us the money to finish the Wall & also change the ridiculous immigration laws that our Country is saddled with," he wrote in one of a series of tweets.
The president also signaled he was in no rush to seek a resolution, welcoming the fight as he heads toward his own bid for re-election in 2020. He tweeted Thursday evening that Democrats may be able to block him now, "but we have the issue, Border Security. 2020!"
Incoming acting chief of staff Mick Mulvaney said Trump had canceled his plans to travel to Florida to celebrate New Year's at his private Mar-a-Lago club.
The shutdown is forcing hundreds of thousands of federal workers and contractors to stay home or work without pay, and many are experiencing mounting stress from the impasse. It also is beginning to pinch citizens who count on public services.
Gates are closed at some national parks, the government won't issue new federal flood insurance policies, new farm loans will be put on hold beginning next week, and in New York, the chief judge of Manhattan federal courts suspended work on civil cases involving US government lawyers, including several civil lawsuits in which Trump himself is a defendant.
The Smithsonian Institution also announced that museums and galleries popular with visitors and locals in the nation's capital will close starting midweek if the partial shutdown drags on.
The Environmental Protection Agency will keep disaster-response teams and other essential workers on the job as it becomes the latest agency to start furloughing employees in the government shutdown. Spokeswoman Molly Block says the EPA will implement its shutdown plan at midnight Friday. That will mean furloughing many of its roughly 14,000 workers.