Talent pool the cornerstone of development
Share - WeChat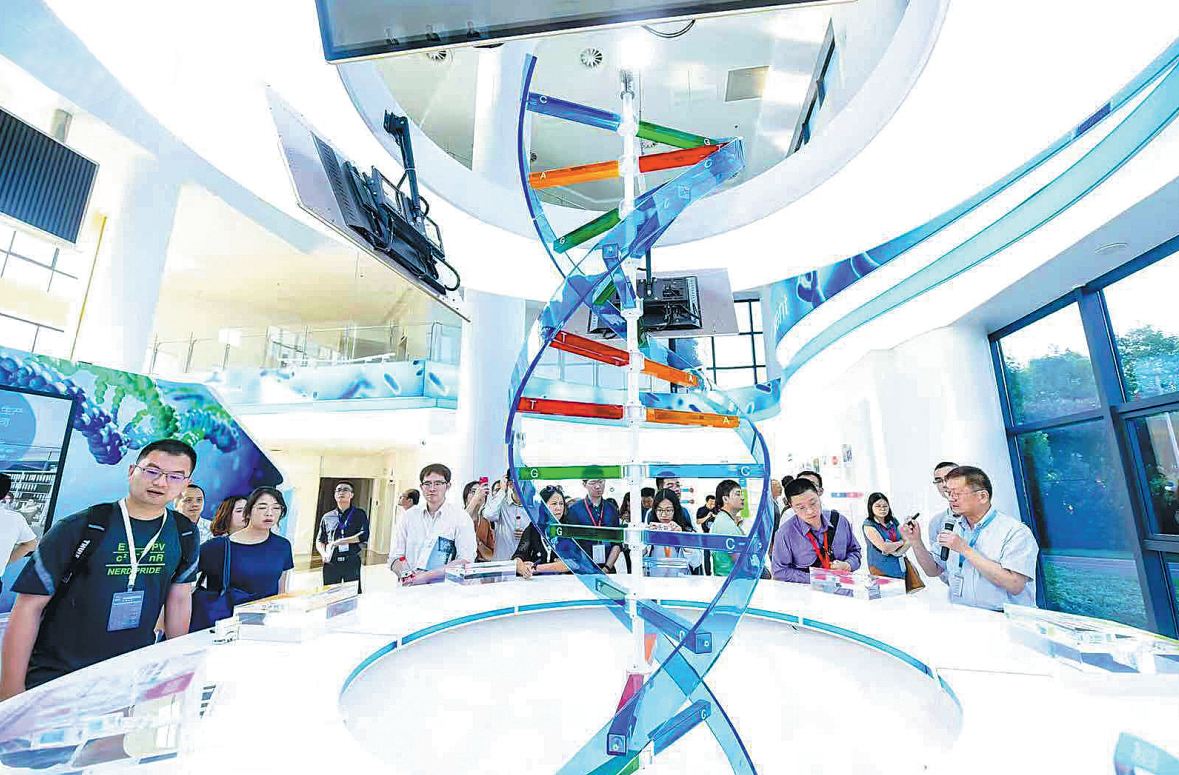 Suzhou Industrial Park offers preferential policies to attract investors and professionals from home and abroad
As the central government has attached greater importance to stabilizing employment - a key message delivered at the annual Central Economic Work Conference that concluded on Dec 21 - the China-Singapore Suzhou Industrial Park has just revised its talent recruitment plan, which has been the cornerstone of its success over the past two decades.
According to a statement released after the conference, the Chinese job market's main structural problem should be addressed first.
This refers to the fact it is as hard to find high-end professionals with industry expertise and techniques, as it is to find the right hands for production lines, explained Chen Yu, deputy director of the China Association of Employment Promotion.
During an annual talent awards meeting held in the Suzhou Industrial Park on Dec 20, Wu Qingwen, secretary of the park's Party working committee, announced that the park will introduce 5,000 high-end professionals and another 1,000 overseas returnees every year. By 2020, the park is expected to be home to at least 500 science and technology industry leaders and 50,000 technology and industrial innovation talents.
Suzhou Industrial Park will also launch a talent fund in the near future to provide enough financing for the newcomers, said Wu.
"All the systems and mechanisms that hinder professionals' innovation should be eliminated. Industry plans should keep pace with talent recruitment plans. It is with the organic combination of industries, talents and key projects that we can seek major breakthroughs in technology and industrial upgrading," he said.
A total of 263 professionals were awarded at the meeting on Dec 20 for their contribution to the park over the past year. It is the ninth consecutive year that the Suzhou Industrial Park has hosted this meeting, providing recognition to 3,428 professionals in total, including founders of startup companies, and researchers and professionals working at universities, and cultural and financial institutions.
"As we are aiming to build Suzhou Industrial Park into a first-rate international high-tech industrial park, talent is crucial strategic resources. It is our responsibility to attract highly skilled people and provide enough room for their personal development so that they can be retained here," Wu said.
The park's administrative committee launched the Jinji Lake Double Hundred Talent Program in 2015 to attract 200 industry leaders in technology, the sciences and high-end services, as well as another 200 highly skilled professionals.
The authorities have offered numerous favorable policies, including compensation for relocation, rental costs, children's education, as well as training and streamlined immigration procedures.
In April, Suzhou Industrial Park renewed a program under which it will attract and nurture another 1,200 industry leaders in three years' time.
The efforts have paid off. The park has attracted more than 6,000 overseas returnees and 7,000 foreign experts over the past few years. About 500 research centers of leading multinational companies have set up facilities in the park, and another 4,000 technology startups have registered there.
Suzhou Industrial Park's GDP per capita topped 295,600 yuan ($43,000) in 2017, much higher than that of Shanghai, Beijing and Shenzhen.
More progress is on the way. According to the local administrator, another 200 companies in the park will be recognized as national level high-tech companies in 2019. Meanwhile, Suzhou Industrial Park will help to build two new offshore innovation centers and five company R&D centers next year.
"Talent is the cornerstone of the development of industries and the city's innovation. With that understanding, we have built an ecosystem over the past few years to integrate talent, technology, capital and information," said Lin Xiaoming, deputy director of the park's administrative committee.
The Aerospace Information Research Institute of the Chinese Academy of Sciences set up its Suzhou branch in 2014. While only 20 people worked there at the very beginning, the headcount increased to nearly 400 this year, which, as the branch's deputy head Hu Yanfeng explained, can largely be attributed to the help from the Suzhou Industrial Park administrators.
"The park's administrative committee sets up a recruitment team every summer to help us seek the right talents all over the country. About 50 people in our branch at present have been hired in this way," Hu said.
With an adequate supply of talented professionals, the branch is able to reach into various areas, including edge computing, smart computing and cloud computing. The research team has successfully come up with a smart watch based on micro nano technology, which will be brought to consumers soon, he said.
Xi Youmin, executive president of Xi'an Jiaotong-Liverpool University, said that more than 10 percent of its 10,000 graduates chose to work at Suzhou Industrial Park last year, which was an important intellectual support to the park.
The university also works with local companies on innovating new materials and new biomedicine products, to create a research and production value chain.
Tongcheng Network Technology, an online travel agency, was launched in 2004. In the very early days, the company found it extremely difficult to attract candidates with user interface expertise in the local job market, according to the company's founder and CEO Wu Zhixiang. The administrative committee soon set up a team to search for such talents nationwide to solve the problem immediately.
Over the past few years, the local administrators have set up institutes in the park so that internet companies can send their employees there for training.
Based on past examples of support from local administrators, Tongcheng set up a post-doctoral research station at its headquarters last year, to many people's surprise.
"People may question if technology is a necessity for us. But the fact is, about 2 million people make payments on our platform every day, which puts a high requirement on the stability of our platform," said Wu.
"It is our prediction that artificial intelligence will play a key role in people's travels. Therefore, we are investing in this regard to prepare for the future," he said.