Aamir Khan's 'Thugs of Hindostan' set for release in China
Share - WeChat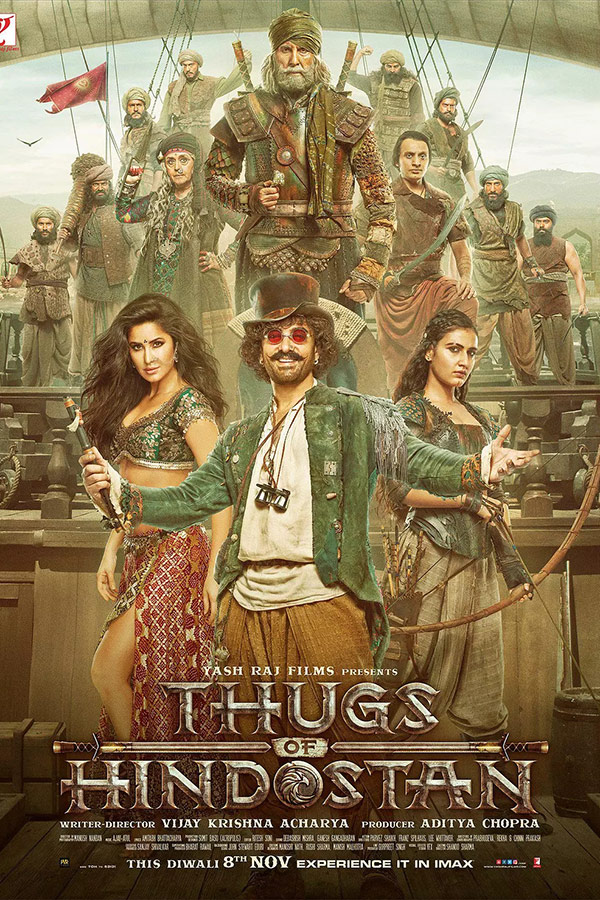 Celebrated Indian actor Aamir Khan's new film "Thugs of Hindostan" is set to be released in China on December 28.
Directed by Vijay Krishna Acharya and produced by Yash Raj Films, the production of the adventure film "Thugs of Hindostan" has cost about 300 million yuan ($43.5 million). Till late November, in return, it grossed about $40 million in box office.
Before its release in China, starting from December 16, the leading actor Aamir have finished a 10-day tour to attend a series of promotional events in eight major cities in China, including Sanya, Guangzhou, Xi'an, Nanjing, Chengdu, Wuhan, Shanghai, and Beijing.
The year 2018 marks the 30th anniversary for Khan since he worked as a full-time actor. In "Thugs of Hindostan" he stars as a rogue, Firangi, which some comments said may be the most groundbreaking character in his career. The role he plays mediates between the English colonists and a group of Indian bandits. Being neither honest nor evil, his character presents a varied and mysterious image to the audience.