Chinese businesses tap Christmas spirit
Share - WeChat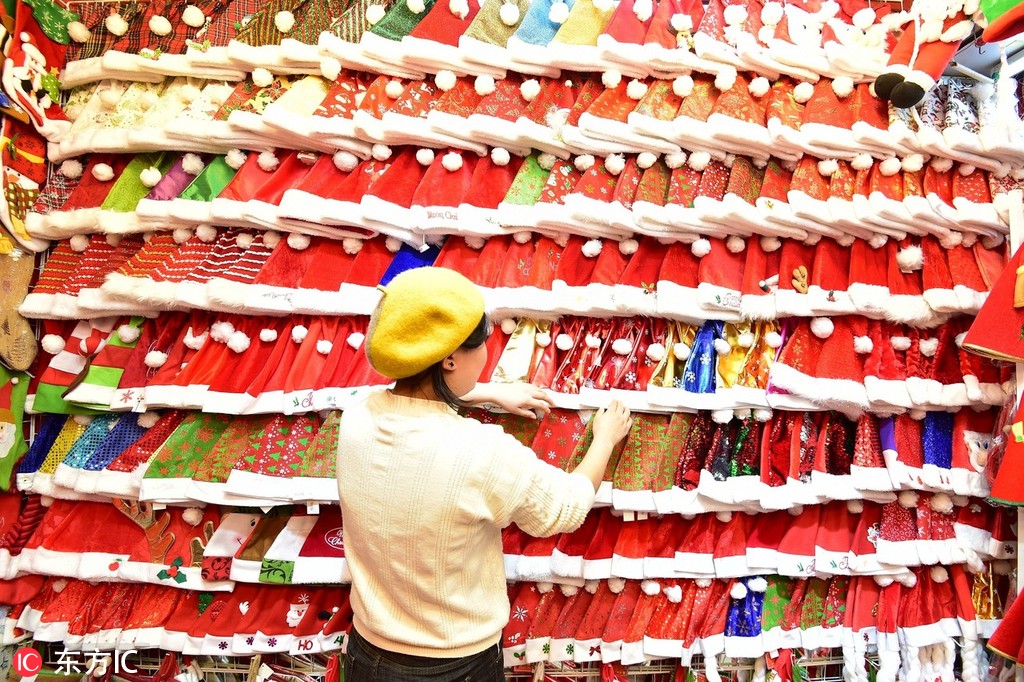 As the Christmas holiday arrives and people around the world celebrate and share gifts, China is no exception. Department stores, supermarkets, book stores and restaurants are decorated with Christmas trees and Santa Clauses, with shop owners having no hesitation to follow the tide of Christmas economy.
Zhejiang province's Yiwu, a city known as the "supermarket of the world" and the largest Christmas-themed products distributing centre, sold nearly two thirds of Christmas products in the world. During this year's holiday season, high-end products focused on product innovation and design are especially popular.
Data from Yiwu Customs showed that every year Yiwu exports more than 20,000 kinds of Christmas products to more than 100 countries and regions, including Chile and the United States, accounting for over 60 percent of the total in the world.