Iconic fashion for millennials
Share - WeChat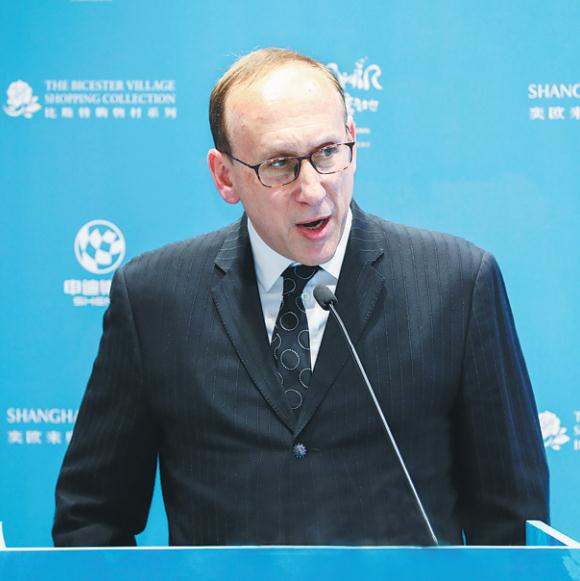 Value Retail expands existing shopping villages, eyes more cities for new ventures
Value Retail PLC, the operator of designer outlet precincts such as Bicester Village in Oxfordshire and La Vallee Village in Paris, believes China's growing number of middle-income earners and booming trend of tourism-plus-shopping will drive the group's robust growth in the country.
Mark Israel, CEO of Value Retail China, is betting big on the future of luxury retail and leisure. The company is adding more shopping space and seeking new locations to set up designer outlets. Its sights are set on both top and second-tier cities across China.
Value Retail China currently operates two shopping villages in Shanghai and Suzhou. The company opened a new part of its Shanghai location in October. Situated in Pudong New Area and neighboring Shanghai Disney Resort, its Shanghai village now has over 200 shops and restaurants.
It is also building the second phase of its Suzhou facility in Jiangsu province. The village will be extended by 50 percent from the current site, featuring top-notch designers' portfolios covering clothing, cosmetics, fine jewelry, sport, home and lifestyle products.
"Chinese consumers, especially millennials (those born in the 1980s and 1990s), want to enjoy life ... they care about their individuality and love to travel, and when it comes to shopping, they have unique tastes. To woo them, we have brought iconic fashion including street styles and premium sports brands to them," Israel said.
Rising disposable incomes and growing interest in travel experiences are big factors in China, said Israel, who has been living in Shanghai for six years. He said he understands locals' evolving fashion tastes and high demand for experiential touchpoints when shopping.
Value Retail now has nine shopping villages in Europe and two in China, each of which offers unparalleled experience, hospitality, art, music and theater, he said.
The unique destinations reflect and celebrate aspects of the culture and architecture of their locations, he said.
Between 20 and 25 percent, or $500 million of its global sales revenue was contributed by Chinese visitors in 2017, company data showed.
Luxury brands are increasingly partnering e-commerce platforms in China because many brands realize they must be omnichannel players, Israel said. They must sell at all touchpoints in the retail infrastructure.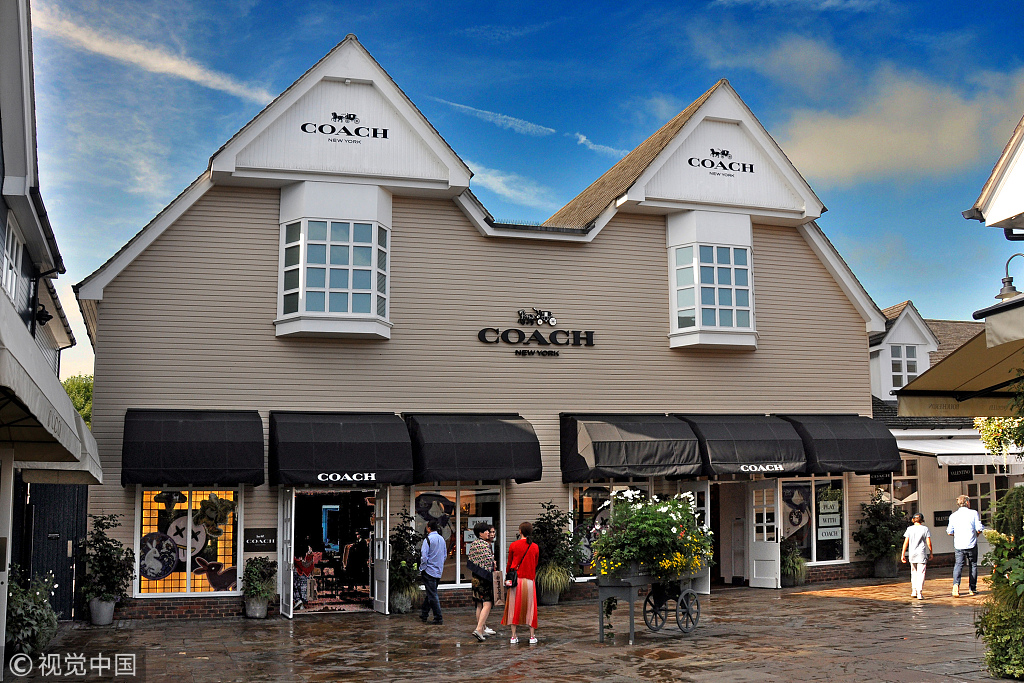 "When we think about future, we've to first realize we are already living in a digital age. We have found that Chinese consumers are very focused on digital technologies and related products, not just about e-commerce, but everything in the virtual world.
"Though we are aware of the way technology is influencing brands as they adapt, we as human beings all want experiences that are not just technological. We want memorable, unique experiences, which is what we seek to create in all of our villages around the world."
Value Retail, he said, is aware that Chinese consumers in China or else-where understand the subtlety of fashion. They are becoming more knowledgeable about international trends via online research and communications between friends.
Israel, who became the group's China head in 2013, said the company will continue to invest in the country and introduce new methods to further diversify the guest experience at its villages.
The idea is to make the customers' entire journey eventful, to ensure their time spent at the shops is enjoyable, exciting and offers something new every time they visit.
Aware that Chinese consumers' preferences are shifting from merely purchasing expensive products to seeking out unique items that show a side of their personality, Israel said Value Retail China will deploy more resources into customized services such as offering personal styling services and general staff training at its two sites in China.
Guo Xin, a marketing professor at Beijing Technology and Business University, said in addition to middle-income earners, China's millennials will have more purchasing power because many of their parents not only own an apartment but are not weighed down excessively by accommodation or mortgage concerns.
"Therefore, they like shopping in both physical and online worlds. Many of them in top-tier cities are also looking for stylists to provide personal and professional fashion advice to help them better define themselves," Guo said.
Israel, a US national who came to China for the first time in 1974, graduated from Harvard College and Harvard Business School. He said he and his wife love to travel to various places across China and go to see culture-related performances in Shanghai during their free time, between monthly trips to Europe for meetings and other business activities.