All dressed up
Share - WeChat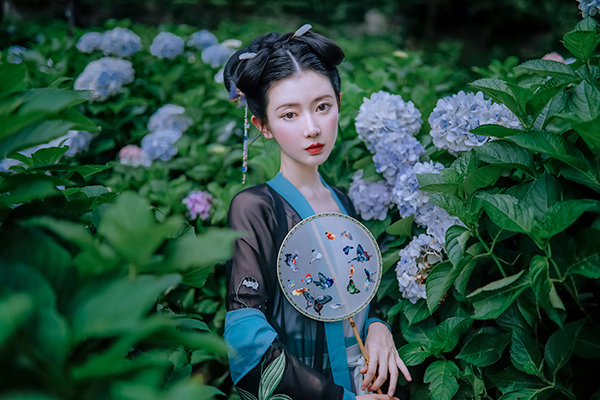 The traditional hanfu is having its moment as a social media campaign begins to show results
When thinking about traditional Asian dress, what's the first item that comes to mind? Is it the Japanese kimono, the Korean hanbok or the Chinese cheongsam? Though many regard the last as an enduring symbol of Chinese culture, some, especially those in the younger generation, have shifted their preferences to hanfu, a traditional costume that originated before the Han Dynasty (206 BC-AD 220) and has been popularized through TV and movies.
A big supporter of hanfu, Chinese actress Xu Jiao impressed the world by wearing an exquisite piece to the Venice Film Festival last year. Featuring white gauze fabric, a black belt with beautiful fringe in the middle and an embroidered pattern of a golden bird, this V-neck hanfu dress is a great example that blends traditional and modern elements.
However, as of yet, the hanfu hasn't grabbed as much attention as the kimono, the hanbok or the cheongsam.
Most Popular