Ofo deposit refund policy under fire
Share - WeChat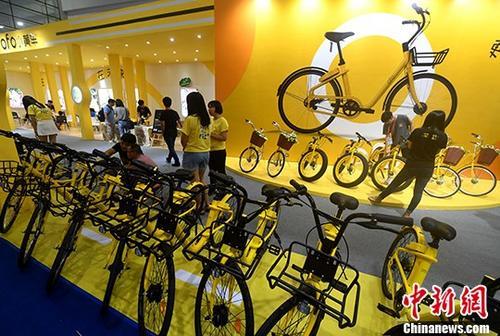 The bike-sharing service app Ofo is alleged to give higher priority to foreigners in terms of releasing deposits while neglecting mounting requests from its Chinese users struggling to get their deposits back, the Beijing Daily reported.
The Ofo app promises to refund the deposit of 199 yuan ($29) within 15 working days if users quit the service; however, complaints about never receiving deposits have been circulating and rising over past months.
On Thursday, a Chinese netizen posted on the microblogging platformSina Weibo, saying that instead of waiting forever on the phone to get through to the Ofo customer service, he decided to try the "foreigner suing strategy."
He wrote a fuming email to Ofo under the identity of a California native who's lived in China for about two years and doesn't speak fluent Chinese, requesting an immediate refund and threatened to sue the company.
He posted again on Friday, saying a speedy refund was received in the morning, and showed a screenshot of an apology letter sent to him from the Ofo Support Team.
The post sparked an outcry among Chinese netizens who are both disappointed and outraged at what seemed to be the company's two-faced treatment to its domestic and foreign customers
The hashtag, "Pretend to be foreigners and Ofo returns deposits in seconds", has received at least 240 million views on Weibo.
On Saturday evening, the video-sharing site Pear Video released a short clip in which two Ofo public relations employees claimed that they were not aware of the situation and would look into it.
"Such an incident seems to be impossible," said one representative in the video.
The netizen who wrote the original posts has deleted them. He placed a letter on his Weibo account on Sunday saying he understands that fury has erupted, but he suggested containing the anger within a reasonable limit instead of blowing it up out of proportion.
Ofo didn't immediately respond to China Daily's request for comment. In late November, it confirmed that the refund period was extended to 15 working days from three days as a result of a temporary server migration.