Steady growth expected, despite pressure
Share - WeChat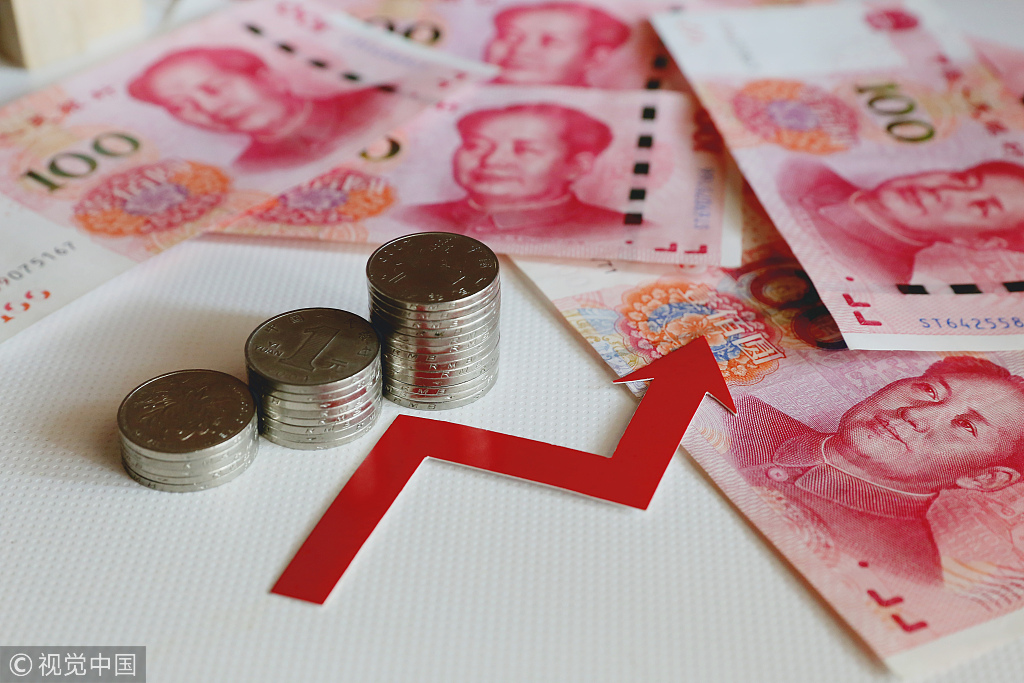 Innovation, technology are bright spots, showing jump of 11.8% year-on-year
China's economy can maintain steady and healthy development in 2019, although the November economic data indicates that downward pressure is piling up, the spokesman for the National Bureau of Statistics said on Friday.
The spokesman, Mao Shengyong, said at a news conference that November retail sales growth and industrial output figures showed signs of increasing downward pressure on the economy, but added that China is on track to hit its 2018 economic growth target of around 6.5 percent.
"The stable economic development of this year has laid a relatively sound foundation for 2019," Mao said.
The comments came after China's retail sales growth weakened to 8.1 percent year-on-year in November, down from 8.6 percent in October. Mao attributed the decline to slumping automobile consumption as well as lower gasoline and diesel prices.
"This year has seen fluctuations in retail sales, but China boasts the world's largest group of middle-income consumers and still has big potential for consumption," Mao said.
China has released a string of policies, such as raising the threshold for personal income tax, to reduce the financial burden on individuals to help unleash consumers' purchasing power and shore up consumption next year, he added.
In November, China's industrial output, an important economic indicator, expanded 5.4 percent year-on-year, 0.5 percentage points below October's figure.
But as the nation strives for growth led by innovation and technological advancements, its high-tech manufacturing output expanded by 11.8 percent year-on-year from January to November, outdoing overall industrial output growth.
Analysts expect that with the country vowing to give more policy support to boost the economy, fixed-asset investment and private sector investment will pick up, and that, in turn, will play a major role in helping the economy through the difficult times.
The pace of China's fixed-asset investment has picked up for a third straight month. In the first 11 months of this year, China's fixed-asset investment climbed 5.9 percent year-on-year, quickening from the 5.7 percent growth in the January-October period.
Private investment, which accounted for more than 60 percent of total fixed-asset investment, expanded by 8.7 percent. Manufacturing investment also grew at 9.5 percent, 0.4 percentage points higher than in October.
"We believe this set of data will put policymakers under more pressure to loosen monetary policies further. For the rest of the year, this is likely to involve a mixture of actions," said Song Yu, chief economist at Goldman Sachs.
Policies in the pipeline could include tax reductions and possible tax breaks to encourage consumption, Song added.
Wang Jun, chief economist at Zhongyuan Bank in Beijing, also said the need for cutting taxes, fees and interest rates has further increased.
In the face of emerging economic challenges at home and abroad, China has stepped up efforts to stabilize investment, including rolling out measures to motivate private investors and channel funds into infrastructure.
Qu Xianming, an expert with the National Manufacturing Strategy Advisory Committee, said with the central government's measures taking effect, investment is likely to remain stable or even register faster growth next year.
It is important to put these economic data in the context of complicated global environments and not look at them in isolation, Qu said.
"Although we are facing cooling global economic growth and fluctuations in commodity prices, China's economy is running within a reasonable range," he said.