Choose, order, eat fresh seafood in 10 minutes
Share - WeChat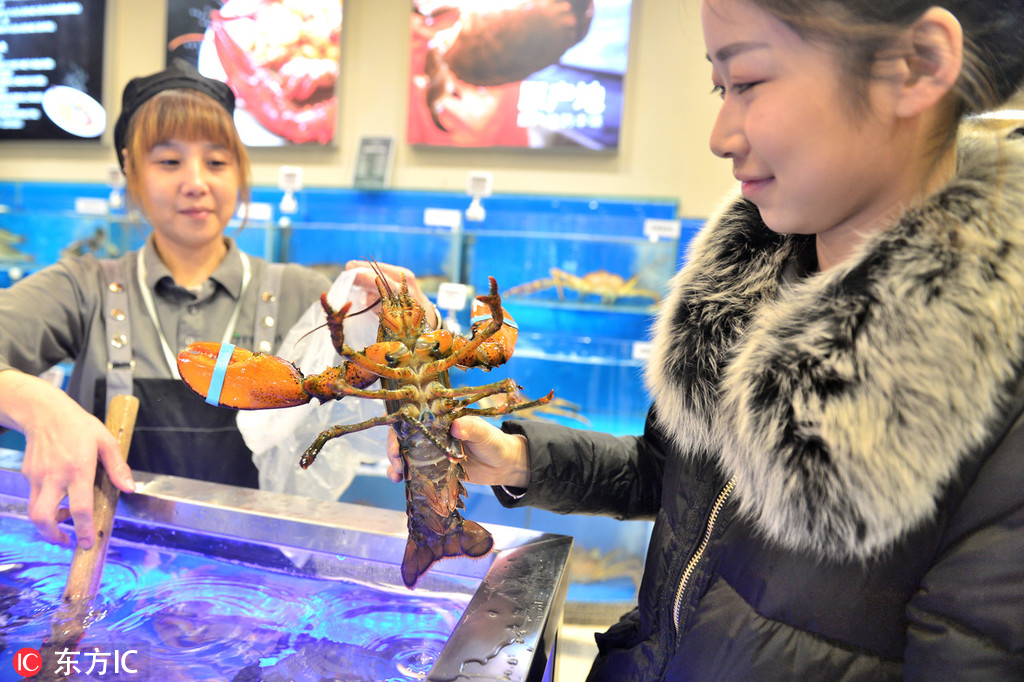 An experiential fresh food supermarket combining retail and catering attracts customers in Tianjin.
The newly opened 7FRESH, a sub-brand of JD, sells more than 3,000 kinds of fresh food, especially its featured seafood like Boston lobster, blue crab from Sri Lanka, California bass, from all over the world.
It takes about 10 minutes from choosing the seafood to preparing it, thanks to the on-site food processing. Customers can also purchase the items through its official app.