Art in minutes with dough figurines
Share - WeChat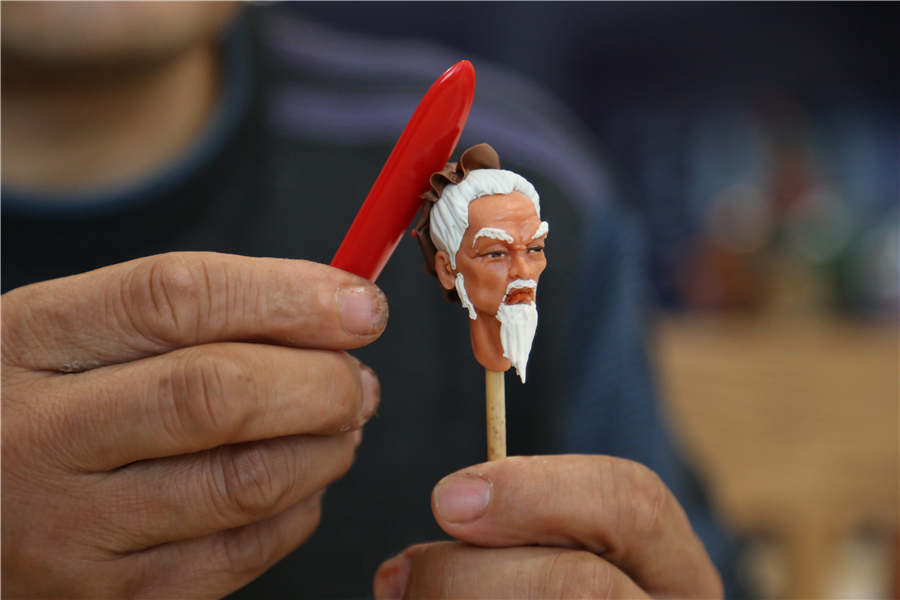 Gao Shan, 43, has been making dough figurines for more than 10 years in Jiyuan city, Central China's Henan province.
The traditional craft dates back to the late Yuan Dynasty (1271-1368) and is listed as a provincial intangible cultural heritage. Folk artists make the figures by hand, using wheat flour and glutinous rice flour as raw materials.
Gao learned the traditional skill from his grandfather in childhood. He said "It was magical, I was excited to see vivid and colorful figures created in minutes."
Before making the figurines, Gao would spend time researching the characteristics of the figures, "The traditional art showed Chinese people's wisdom, looking like an old saying that think it over before you start," he said with a smile.
He is good at making figures like Guan Yu, a character in Romance of the Three Kingdoms, and characters from Dream of the Red Chamber.
Studying at the China Academy of Art in 1999 for one year, Gao said making dough figurines is a part of life, and he hopes his work would attract more people to take part. His biggest wish is to see the traditional culture passed on, he said.