Telecom majors get 5G frequencies
Share - WeChat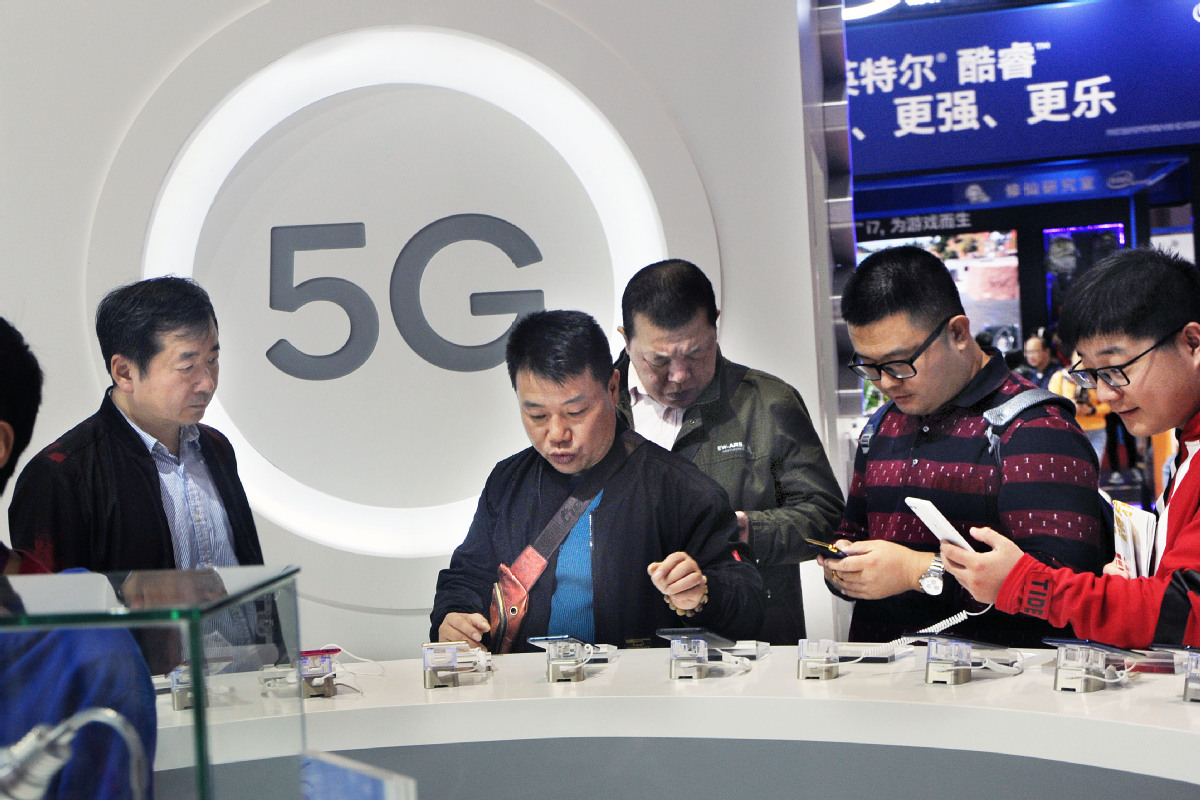 Move motivates carriers to further tests, rollout of new networks
The government has allocated specific low and medium-frequency bands to the nation's major three telecom carriers, China Mobile, China Unicom and China Telecom, as a key step to quicken the rollout of fifth-generation communication networks, and to further test on new digital applications.
"Specifying the designated frequency bands for 5G tests will motivate operators to channel their resources into those bands, accelerating the construction of 5G networks," said Xiang Ligang, CEO of telecom industry website cctime.com.
According to the announcement made by the Ministry of Industry and Information Technology on Thursday, China Mobile will obtain bands in the range 2,515 to 2,675 megahertz and 4,800 to 4,900 MHz. China Telecom and China Unicom will use the bands in the range of 3,400 to 3,500 MHz and 3,500 to 3,600 MHz, respectively.
The new move brings about a relatively balanced assignment of frequency bands resources, industry experts said.
"We expect China Mobile will use the 2,600 MHz frequency band for its initial 5G network construction," Wu Chaoze, chief telecom analyst at CSC Financial Co Ltd, said in a report posted on the company's official WeChat account.
"Despite lacking a mature value chain, that lower-frequency band will cover a larger area and offer continuous network coverage."
Xiang agreed, adding the 3,400 to 3,600 MHz band will make the other two operators better aligned with global 5G requirements.
According to him, the high-frequency band is set to be distributed to carriers gradually in the future.
"The low-frequency band offers long radio propagation and covers a larger area. The high-frequency band provides higher bandwidth and higher data rates. When put together, both low-frequency bands and high-frequency bands will meet the different requirements for 5G use," Xiang added.
The move is part of China's wider push to accelerate the commercialization of 5G, aiming to be a key player in the global race to apply the next-generation technologies.
At least 10 times faster than 4G, the technology is expected to revolutionize the tech world in the near future.
In the coming 5G era, higher reliability and lower latency can be realized, making the internet of things more effective. It will take on tasks that are impossible in the 4G era, such as overseeing self-driving cars.
Yang Hua, secretary-general of the Telecommunication Development Industry Alliance, said telecom equipments that use different frequencies also differ greatly in signal and information channels. Every time a telecom frequency is changed, it will take eight to 10 months to redevelop products.
"Clarifying the different frequency bands for the big three telecom carriers will enable telecom operators and equipment manufacturers to determine product development goals and greatly accelerate the process of product development in all aspects of the value chain. This is of great significance to the industry," Yang said.
The major operators have already started developing their 5G systems. China Mobile plans to unveil 5G smartphones in the first half of 2019, ahead of launching 5G precommercial trials in 2019 and the network's full commercialization in 2020.