Alibaba boosting sales with offline discounts
Share - WeChat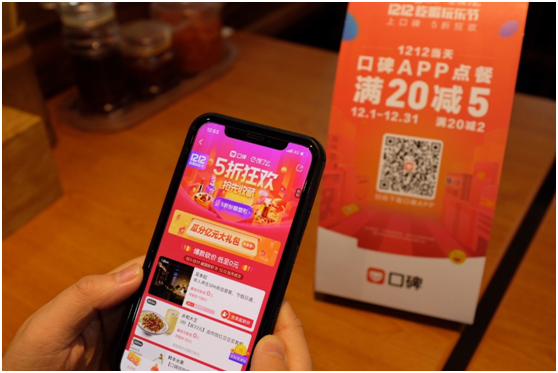 One month after pampering online bargain hunters via the Singles Day shopping gala, e-commerce giant Alibaba Group is now providing customers with a wide array of offline discounts through its newly-formed local services entity.
Koubei, Alibaba's restaurant review and service app, and food delivery arm Ele.me are joining forces to halve prices on select menus across over two million merchants on Dec 12, a campaign coined by Alibaba five years ago to promote the use of mobile payment in dining, entertainment and other hospitalities.
By downloading Koubei's mobile app by the same name, gourmet lovers stand to rake up virtual coupons that give 50 percent off, from McDonald's fries to Dairy Queen ice cream. They can also enjoy extra discounts with a minimum spend of 20 yuan ($2.9).
In the lead-up to the event starting Dec 1, Koubei users are entitled to 40 yuan worth of coupons as long as they log onto the app during the promotional period. Those who choose to sign in the app for 12 consecutive days can enjoy 75 yuan in rewards that can be deducted upon payment on Dec 12.
As a new entrant to the promotion, Ele.me is drawing consumers through campaigns to snap up virtual red packets that can be redeemed in later purchases.
"From the outset of the Dec 12 campaign, we managed to bridge offline transactions with digital payments. Five years later, we aim to revamp the entire local services market by digitizing 'people, merchandise and shopping scenarios'", said Alibaba vice-president Fan Chi.
Fan said the entire local services sector is far from being fully digitalized, leaving huge room for data analysis and smart merchandising to play a role in improving the segment's operating efficiency and profitability.
The company has introduced a suite of data-backed solutions, from self-service machines to pre-order systems to upgrade an industry that has traditionally been run via intuition.
To ensure a smooth experience, Alibaba's Cainiao Logistics will provide same-day fresh food delivery in eight cities including Shanghai, Chengdu and Shenzhen, as long as customers place their orders before 10 am.
The use of big data analysis allows couriers to predict and pinpoint delivery needs and maximize delivery efficiency, Cainiao said.