China calls for release of Huawei CFO after arrest in Canada
Share - WeChat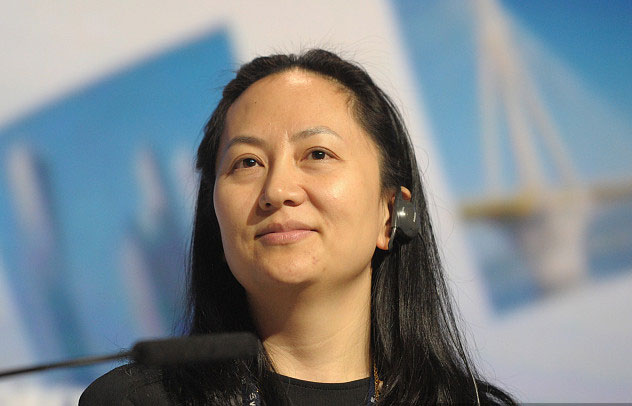 China called for the immediate release of Meng Wanzhou, chief financial officer of Huawei Technologies Co, on Thursday after Canadian authorities arrested her at the request of the United States.
Foreign Ministry spokesman Geng Shuang said China has made solemn representations to Canada and the United States, demanding they clarify the reason for the arrest and immediately release Meng in order to effectively protect her rights and interests.
The remarks came after Canadian police, at the request of the US, reportedly arrested Meng in Vancouver on Saturday. Meng, who is also deputy chairwoman of Huawei and the daughter of its founder, faces extradition to the US.
Huawei, the world's second-largest smartphone vendor and a leading maker of telecom equipment, said in a statement that it has been given very little information regarding the charges and is not aware of any wrongdoing by Meng.
"The company believes the Canadian and US legal systems will ultimately reach a just conclusion," Huawei said in the statement, adding that it complies with all applicable laws and regulations where it operates, including export controls, sanctions and regulations of the United Nations, the US and the European Union.
The arrest sent shares of Huawei's suppliers sharply lower on Thursday, and triggered concerns about slowing the global development of fifth-generation technology, given Huawei's leading position in the mobile communication network.
The company's products and services are available in more than 170 countries and regions, with operations spanning Africa, Europe and Asia.
James Yan, research director at Counterpoint Technology Market Research, said any damage to Huawei will have a broader negative impact on the global electronics industry, given its sprawling presence in the sector.
Huawei has more than 2,000 component and service suppliers, a significant part of which are US companies, including Qualcomm and Intel, two analysts at Guosen Security, Cheng Cheng and Li Yajun, said in a research note.
On Thursday, Huawei suppliers AAC Technologies, Yangtze Optical Fibre and Cable, and BYD Electronic International Co were all down 5 to 8 percent in Hong Kong.
Nicole Peng, senior director of market research company Canalys, said, "The arrest will increase uncertainty and stoke concerns among foreign telecom carriers."