Bilingual cooperation seen as hastening more contacts
Share - WeChat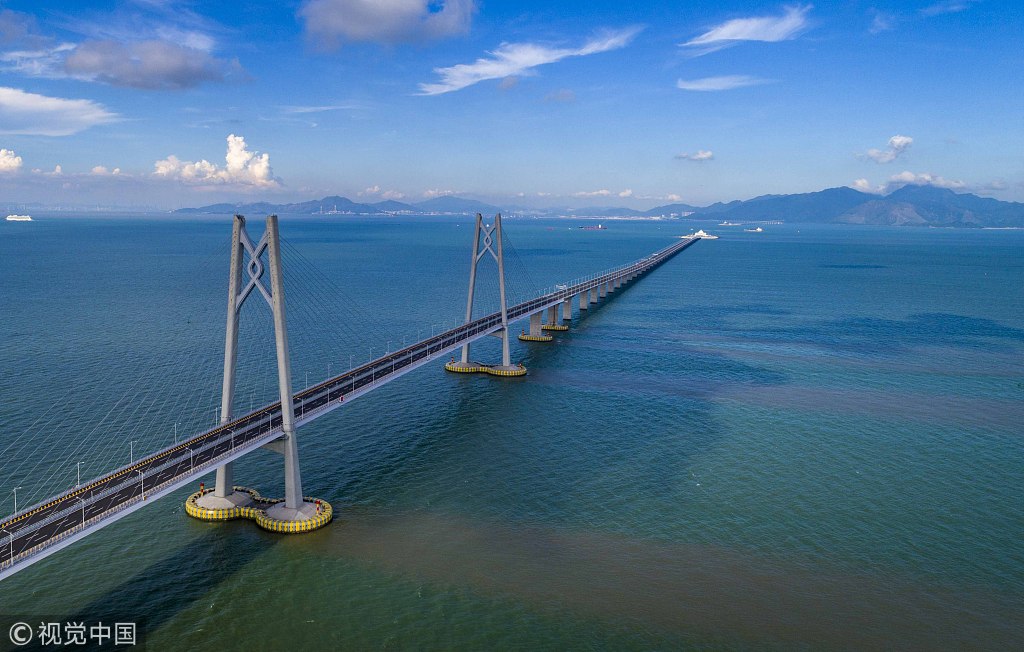 Cooperation between China and Portuguese-speaking countries is seeing excellent development momentum, and enjoys bright prospects, experts said.
They noted that closer financing cooperation will be a growing aspect of trade ties, while the building of a trade zone specifically aimed at Portuguese-speaking countries within the Guangdong-Hong Kong-Macao Greater Bay Area will bring cooperation to new heights.
Ma Youli, president of the Macao Chamber of Commerce, said direct investment, mergers and acquisitions are the major paths China has taken to develop business with Portuguese-speaking countries. With a history of more than a decade, the chamber plays a key role in promoting commercial links between the Macao Special Administrative Region, the Chinese mainland and other countries and regions.
Official data show that China's direct investment in Portuguese-speaking countries reached $399 million in 2016, a jump of 263.7 percent from 2015.
Ma estimates that the Belt and Road Initiative, which President Xi Jinping first proposed in 2013 to enhance regional cooperation and connectivity, will deliver more direct investment from China into major infrastructure projects in Portuguese-speaking countries.
"Infrastructure projects in those countries will bring finance leasing to the forefront, making it the most promising and lucrative field in their relations with China," Ma said.
In finance leasing, lessors - often financial institutions - purchase and lease assets to lessees, which are often enterprises that cannot afford to buy full assets.
Ma said that in fields such as high-speed trains, shipping and marine engineering, finance leasing can greatly benefit Portuguese-speaking countries.
Lin Guangzhi, director of the Institute for Social and Cultural Research at Macau University of Science and Technology, said an industrial zone built within the Guangdong-Hong Kong-Macao Greater Bay Area to cater to Portuguese-speaking countries will bring cooperation between China and those countries to a new height.
An editor of the Blue Book of Economic and Trade Cooperation between China and Portuguese-Speaking Countries, Lin explained that the zone will help enterprises from Portuguese-speaking countries access markets by establishing local ties. The zone will also accelerate collaboration with China by turning cooperation agreements into reality.
Since 2003, the Forum for Economic and Trade Cooperation between China and Portuguese-Speaking Countries - an initiative of China's central government-has been held annually in Macao SAR.
During the forum, strategic plans for economic and trade cooperation are approved by representatives from China and the Portuguese-speaking countries. They cover a number of areas ranging from trade, finance and resources to people's livelihoods.
"Macao is a small place, incapable of providing enough venues to realize such plans. But the zone, which provides financing, talent and cultural assistance, could play a role in accelerating collaboration between China and Portuguese-speaking countries, achieving a cost-effective win-win situation," Lin said.
He also suggested that the port of Nansha in Guangzhou might be an ideal place to build such zone because of the city's advantages in logistics, trade and technology.
Merchandise trade between China and Portuguese-speaking countries worldwide hit $117.59 billion last year, 19 times the figure in 2002, according to the General Administration of Customs.