Nippon Paint draws a rosy future
Share - WeChat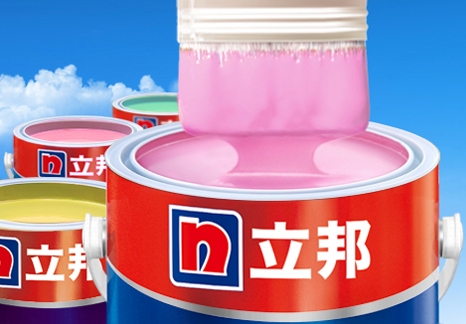 Manufacturer to establish plant in western China to maintain growth momentum
Nipsea Group, the largest paints and coatings manufacturer in Asia by sales revenue, will set up a new plant in western China and automate production at most of its 41 factories across the country in the long-run to maintain robust growth, said a top company official.
Eric Chung, president of Nippon Paint China - the local branch of Singapore-based Nipsea Group - said though the company currently has a plant in Chengdu, the capital of Sichuan province, it will build another one in Qionglai in the same province, to meet the growing demand for furniture paints in western China.
Nippon Paint said in October that it would open a new digital factory in Xianning, Hubei province, to cater to markets in Central China. It has an emulsion production capacity of 150,000 metric tons every year in the first phase and plans to double it in the second phase.
Many of these opportunities come from Chinese consumers' surging demand to buy new apartments and repaint their previous homes, and requirements for quality paint products to ensure their health, as well as boosts from growth momentum such as the country's universal second-child policy, higher disposable income, fast urbanization pace and smart city projects.
"We will continue to transform ourselves from a product supplier into a service provider, offering a broad range of painting products to meet consumers' diverse decoration and painting demands, including desired colors, texture and brushing effects," he said.
Supported by over 8,500 employees and 2,035 sales points throughout China, Nippon Paint China gained 17.3 billion yuan ($2.5 billion) in sales revenue from the country by the end of 2017.
The company has helped to train more than 100,000 painters via Nippon Paint Corporate University - a certification program to train professionals in aspects like house painting projects to supply chain management in the industry. It has painted more than 300,000 homes in around 100 Chinese cities, since it entered China in 1992.
Chung said the company will continue to invest in China, but the focus will be on improving its automated and sustainability operations due to the growing number of rules and rising demand from the country's home repainting, architectural, automotive, industrial, marine, oil and gas sectors.
In addition to internet-connected factories, Chung added the company is also working on robots that can paint at clients' homes and businesses, as such products are able to offer more efficient and accurate services, like working at heights or at depths, where human workers face safety risks.
The main factor behind these changes are that the Chinese population has grown wealthier, and more people live in cities, many service and labor-intensive industries have started to struggle to find sufficient numbers of workers, and have seen rising employee turnover rates, said Zhao Ying, a researcher at the Institute of Industrial Economics of the Chinese Academy of Social Sciences in Beijing.
Zhao said the country's chemical, automotive, communication and consumer electronics product manufacturing sectors have been among the hardest hit, pushing companies to adjust their development strategies and increase their investment in fully automated factories.
"Eager to restore their earnings ability, capable global players in the painting industry have already begun to introduce new digital production technologies and measures in China to further compete with other established rivals, as well as saving costs," he said.