Xi calls for 'fair, inclusive' economic growth
Share - WeChat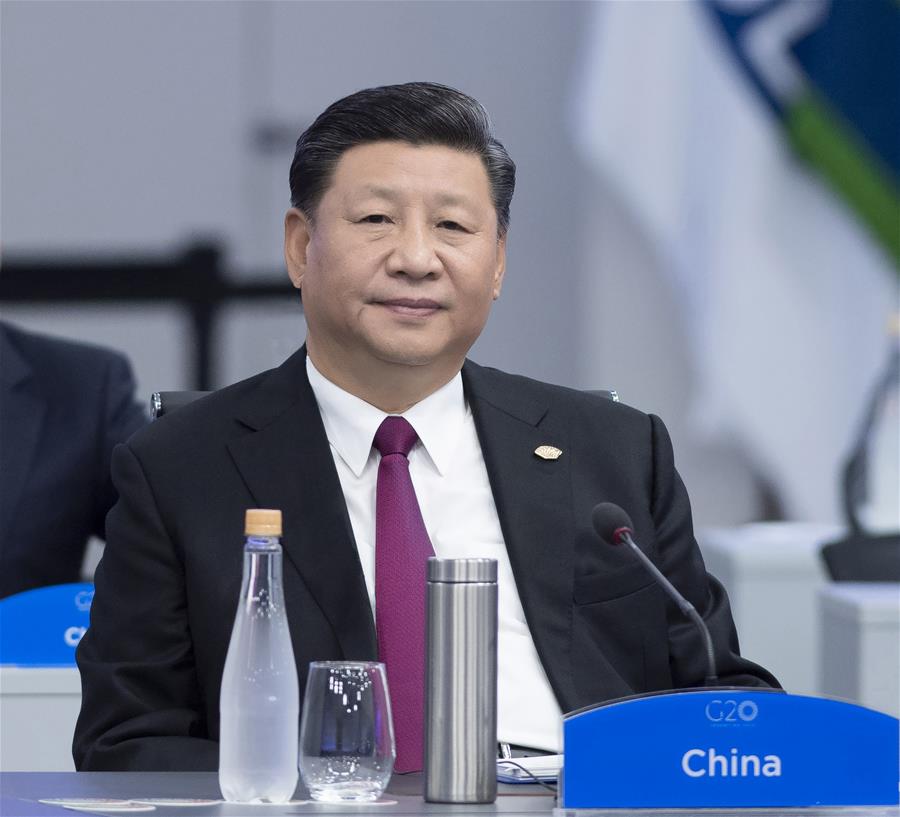 President Xi Jinping on Friday called on world leaders to stick to opening-up and cooperation while safeguarding the multilateral trade system to promote "fair" and "inclusive" global economic growth.
"Over the past decade, we have braced difficulties together, navigated the world economy out of recession and brought it back to the track of recovery and growth," he said. "Ten years later, let us work with the same courage and strategic vision and ensure that the global economy grows on the right track," he told leaders participating in the ongoing 13th Group of 20 Summit meetings.
Ten years after the eruption of the global financial crisis in 2008, some deep-rooted factors causing the crisis have yet to be eliminated and risks are accumulating, he said in a speech. The G20 should learn from history to find the right direction of development, he said.
The historical trend of the world economies stepping toward opening-up and integration remains unchanged, he said, adding that it is the only right choice for them to engage in cooperation and seek mutual benefit and a win-win outcome.
Xi urged that the G20 members stick to opening-up and cooperation and safeguard free trade and a rule-based multilateral global trade system. China agrees to conduct necessary reform of the World Trade Organization (WTO), but the world should uphold the core values and fundamental principles of the WTO such as openness, inclusiveness and non-discrimination and ensure the development benefits and policy space of the developing countries, he said.
In the process of WTO reform, the involved parties should engage in extensive consultations to achieve gradual progress, he said. "There should not be one country imposing its position on others."
The world economies should also forge strong partnership and strengthen macro policy coordination to promote strong, balanced, sustainable and inclusive growth of the world economy, Xi said.