Michelin-starred Tokyo remains world's culinary capital
Share - WeChat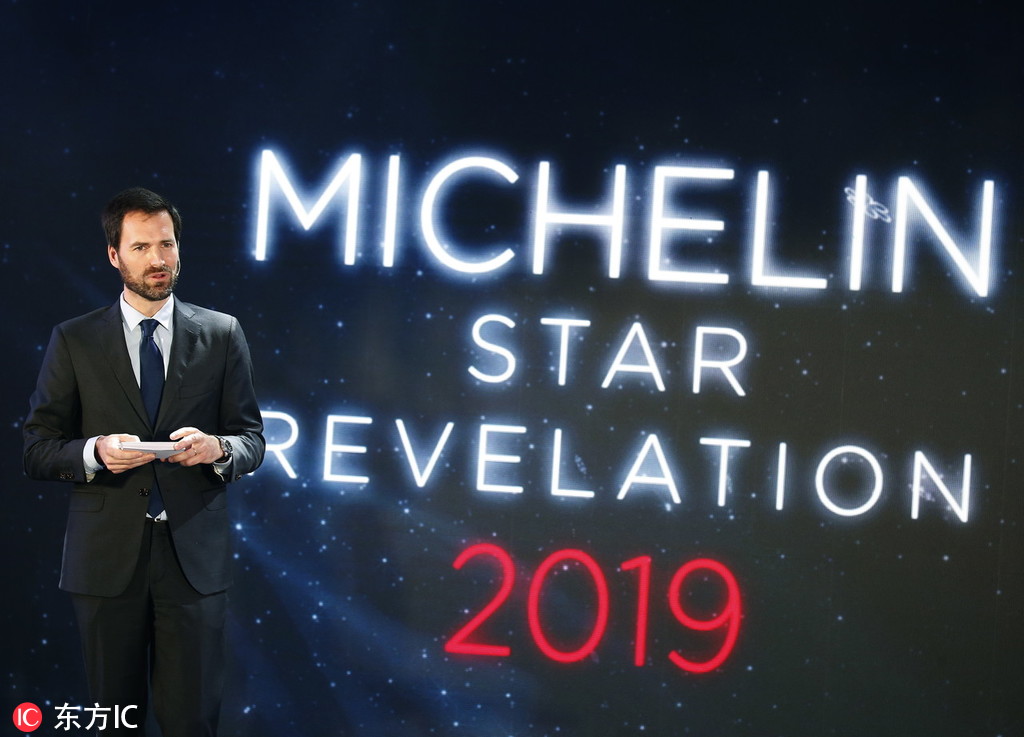 Thirty-three new restaurants in Tokyo got Michelin stars in its 2019 guidebook, making the Japanese city the culinary capital of the world for another year.
Tokyo now has 230 Michelin-starred restaurants, which is a fall from last year's 234, but still more than double Paris' 113 and three times more than London's 71.
The 2019 Tokyo Michelin Guide, which goes on sale on Friday, included L'Osier, which uses both Japanese and French ingredients, as the latest fine-dining establishment to earn the highest three-star honor, giving Tokyo 13 such restaurants, compared to Paris' 10 and three in London.
Three new two-star restaurants also earned places in this year's book. French restaurant Nabeno-Ism and sushi shop Harutaka gained one more star in this year's ranking and sushi restaurant Kobikicho Tomoki was given a two-star rating on its debut in the guide. Gwendal Poullennec, Michelin Guide International Director, said Tokyo "led the world in gastronomy".
"Tokyo's restaurant scene is unique in having a richness of culinary variety seen nowhere else," he said.
"Here in Tokyo, we tend to forget how incredible it is as a gastronomy destination because the city has so many three-star restaurants."
Tokyo replaced Paris as Michelin's culinary capital when the guidebook was first introduced to Japan in 2007 and has outranked the City of Light ever since.
This year, there are 29 new one-star restaurants recommended, with Sobahouse Kinirohototogisu becoming the third one-star ramen restaurant in Tokyo. Other one-star restaurants covered a range of Chinese and Italian cuisines, yakitori spots and steakhouses.
In the guide, 254 shops got Bib Gourmands, which are awarded to restaurants serving quality dishes under 5,000 yen ($44). Among them, Onigiri Asakusa Yadoroku in Taito Ward is the first restaurant with a focus on onigiri, rice balls formed into triangular or cylindrical shapes, to be included in the guide.
"Our mission to provide high-quality information that allows people to enjoy mobility and travel has not changed since the Michelin Guide was first published in France in 1900," said Paul Perriniaux, Michelin's Japan and Korea regional director.
Perriniaux said the guide is trying to help people "to go further, to have more fun, and to experience new things".
"With these things in mind, we have chosen restaurants, eateries and food establishments to be included in the selection of our 2019 Tokyo Michelin Guide," he said.
Kyodo News Agency contributed to this story.