Trump threat adds to Apple pressure
Share - WeChat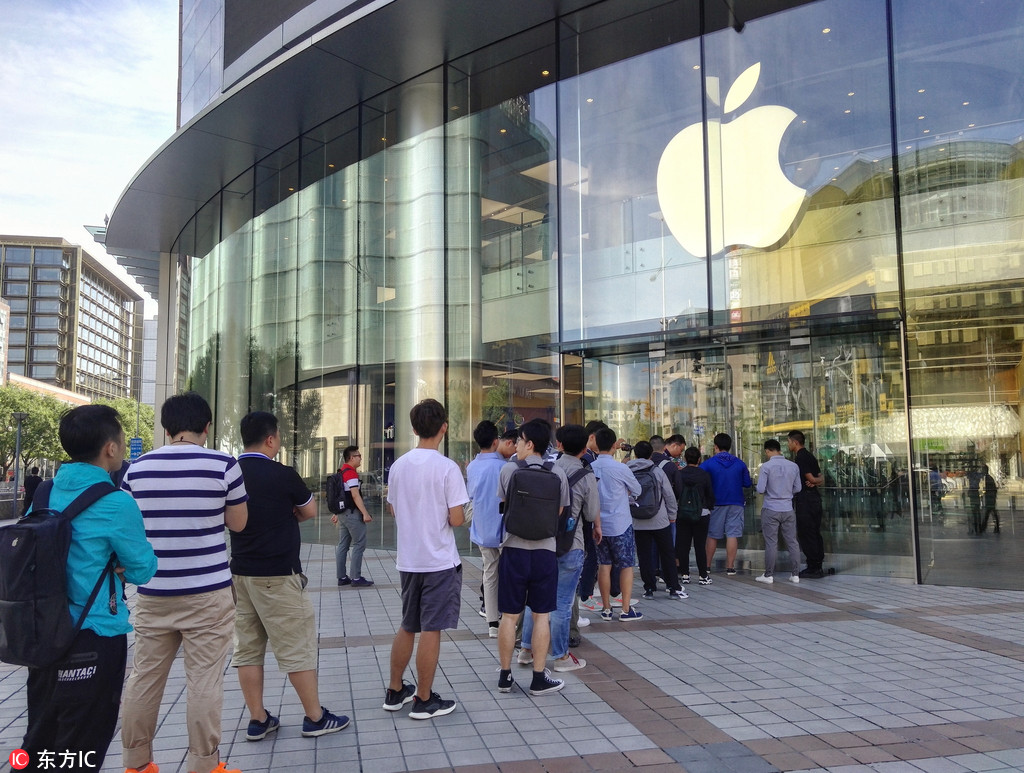 Analyst suggests tariff talk could be negotiating tactic prior to G20
A threat from US President Donald Trump of a 10 percent tariff on its iPhones has given Apple Inc investors something else to worry about.
Apple Inc shares, which fell by 38 cents to close at $174.24 on Tuesday, brought the stock's loss since the start of November to more than 20 percent.
In an interview on Monday with The Wall Street Journal in which he discussed tariffs and the G20 meeting in Buenos Aires, Argentina, that starts on Friday, Trump singled out iPhones and laptops imported from China, saying he could put a 10 percent tariff on Apple's products and "people could stand that very easily''.
Apple's phones have been exempt from Trump's 10 percent tariff on $200 billion worth of imported Chinese goods. But Trump said in the interview with the Journal that he is open to possibly expanding US tariffs to an additional $267 billion worth of goods if a trade deal is not reached when he meets with Chinese President Xi Jinping at the G20 summit.
Trump had first threatened those tariffs and higher tariffs on the initial $200 billion in goods last summer.
With Tuesday's loss, Cupertino, California-based Apple is facing its worst month since the financial crisis. Its market value has declined by roughly $230 billion, and it is close to losing its position as the most valuable publicly traded company to Microsoft, according to Reuters.
UBS analyst Timothy Arcuri wrote in a note on Tuesday that Trump's threat "could simply be a negotiating tactic ahead of the G20 Summit later this week, though we do note that this administration has proven a willingness to push forward with such actions'', according to MarketWatch. "When it rains it pours, Trump piles on."
UBS estimates that a 10 percent tariff would be a $1.5 billion hit to Apple's earnings.
Trump's insistence on escalating the trade war could provoke China to respond by targeting Apple with penalties, Bernstein's Tony Sacconaghi said on CNBC.
"Could they try to disrupt Apple's supply chain in some way? Could they not authorize new phones for sale in the country? There are many things that China could do and that could ultimately be even more devastating," he said.
In an interview with Reuters, China's ambassador to the US Cui Tiankai said China did not want to have a trade war and sought a negotiated solution to the impasse.
"We are against any trade war," the ambassador said, but added that China would "fight to safeguard our own interests."
"We believe that the key to a negotiated solution to the trade issues is a balanced approach to the concerns of both sides and honestly so far I have not seen sufficient response from the US side to our concerns," Cui said, Reuters reported on Tuesday.
"We cannot accept that one side would put forward a number of demands and the other side just has to satisfy all these things," the ambassador said.