Gaming company seeks fund infusion
Share - WeChat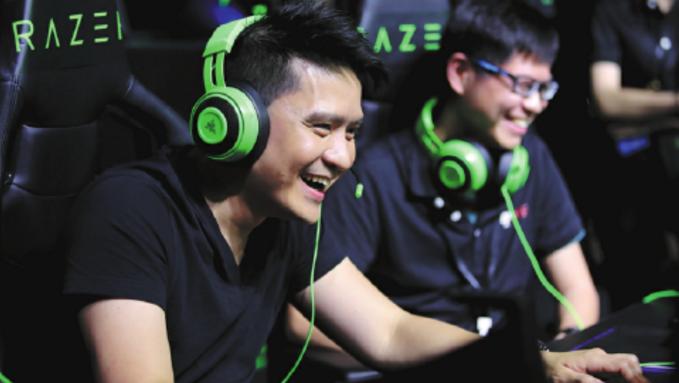 Despite the Hong Kong stock market showing signs of strain, a Chinese mainland game distributor has bucked the trend, rekindling local equity investors' enthusiasm for a promising newcomer.
Tencent-backed iDreamSky Technology Holdings has put the finishing touches to a planned initial public offering in Hong Kong to bankroll its vision of being a newly-minted tech superstar and the flagbearer of China's burgeoning entertainment industry.
Known for its distribution of a broad range of blockbuster overseas titles including Angry Birds, Fruit Ninja, Subway Surfers and Temple Run, the company is making its IPO launch as it enters the mobile games sector.
The offering, which could fetch up to HK$990 million ($126 million), may come at a delicate time when market fluctuations undermine investor sentiment and the nation's gaming industry faces a rising regulatory push back from the authorities.
"But it also stands as a culmination of a remarkable growth story from its humble beginning and great foresight, and the launch of a number of bold moves to build up an entertainment business empire," Michael Chen Xiangyu, co-founder, chairman and CEO of iDream-Sky told an investor luncheon on Monday in Hong Kong.
Riding high on Chinese consumers' insatiable appetite for games and entertainment, the Shenzhen-based company will race against time to offer mobile games, esports and offline entertainment, Chen noted.
"The competitive edge of iDreamSky does not dwell on the success or failure of one particular game. We are, in nature, a distribution platform," said Jeffrey Lyndon Ko, co-founder and president of iDreamSky.
Betting on its years-long partnership with overseas game developers such as Kiloo, Playrix and Peak, and domestic developers including Tencent Games and Shanda Games, the company currently owns a portfolio of 56 games in operation and as many as 25 games in the pipeline, seven of which have been granted new game licenses, Ko noted.
However, the company, which was founded in 2011 and whose chief marketing officer is Mario Ho Yau-kwan, the youngest son of Macau's legendary "king of gambling" Stanley Ho Hung-sun, wants to go an extra mile.
Today, some 60 percent of its revenue comes from distribution and operation of already well-known games. The company bankrolls big efforts in tailor-made content from developers and the creation of its own games from in-house development, whose combined contribution to revenue hopefully would grow to 50 percent in the future, said Kevin Lei, chief financial officer of iDreamSky.
Regardless of sliding markets, the company has lined up HK$78 million from Sony Corporation and JD as cornerstone investors, which accepted a six-month lockup in return for a large allocation.
Sony has agreed to acquire $5 million of shares on offer as a cornerstone investor, marking the very first time that the Japanese conglomerate - the world's second-largest gaming company by revenue - will invest in a Chinese game firm and subscribes to an IPO from a Chinese company.
Since making its investment in 2013, Tencent, the world's largest gaming company by revenue, has always been iDreamSky's largest institutional shareholder, with a 20.65 percent of stake before the listing.
Prometheus Capital, founded in 2012 as a family fund of Chinese tycoon Wang Jianlin and his only son Wang Sicong, owns a 3.38 percent stake.