Taxi app provides electric rides in London
Share - WeChat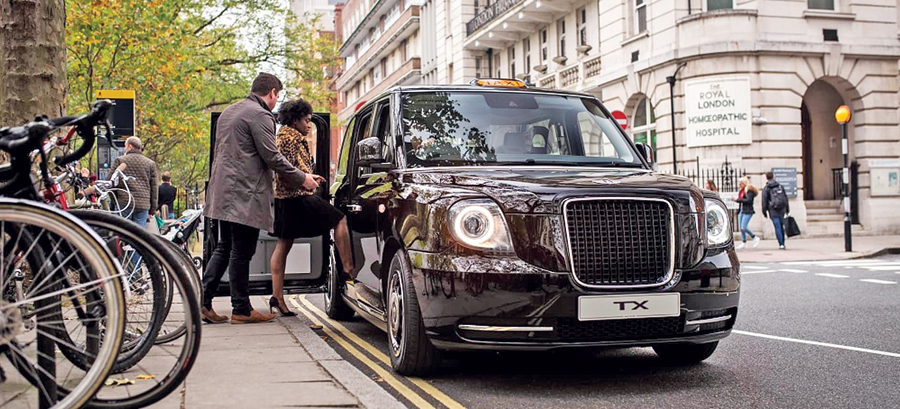 Londoners can now guarantee taxi rides in low emission vehicles, thanks to a new mobile application that connects users with a fleet of electric black cabs made by Chinese automaker Geely.
The app was launched by Sherbet, a transport company founded by former black cab driver Asher Moses. Sherbet hires out 150 electric black cabs built by Geely subsidiary the London Electric Vehicle Company, also known as LEVC.
Hangzhou-based Geely acquired the maker of the black cab, the London Taxi Company, in 2013. The company rebranded as the LEVC and built a new facility in Coventry to produce the TX model electric hybrid. The TX maintains the iconic look of the black cab though the taxis no longer run on diesel.
New app Sherbet RIDE allows users to hail TX black cabs in London, guaranteeing a ride in a low emission vehicle with a certified black cab driver.
The app comes ahead of the establishment of the "ultra-low emission zone" which will be in place in central London from April 2019. Under the regulations laid out by the capital's transport authority Transport for London, most vehicles will need to meet new, tighter exhaust emission standards or pay a daily charge to travel within the zone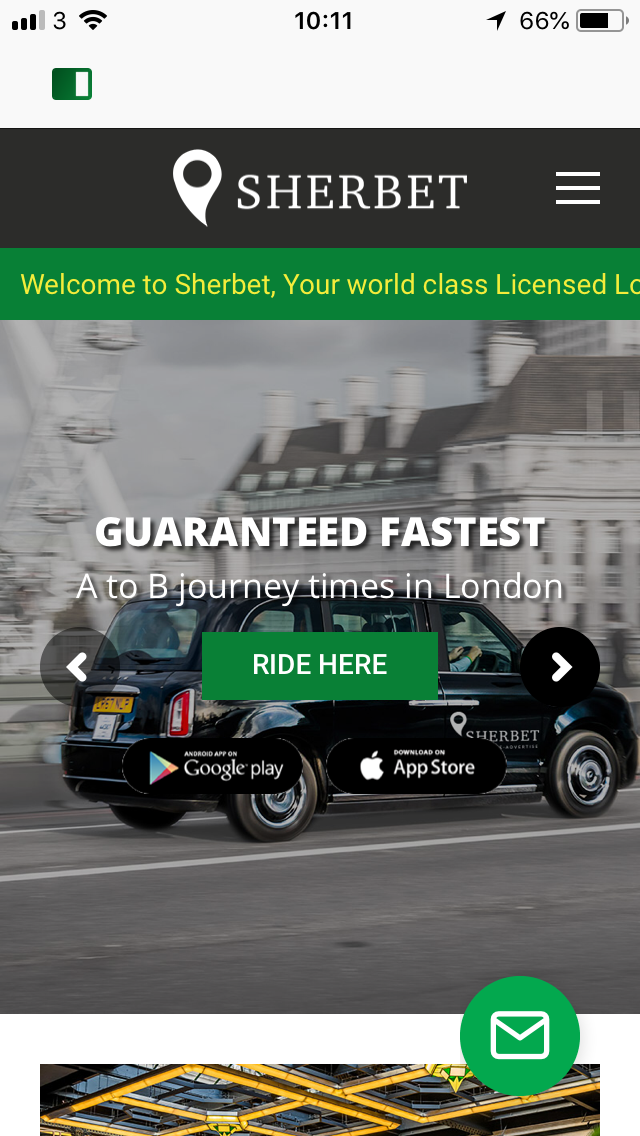 Moses said that Sherbet will support black cab drivers as they conform to these new standards and continue to face stiff competition from transport platforms such as Uber.
"The London black taxi industry has been under siege for a couple of years and I hope today marks the beginning in bringing back the glory days for our trade," Moses said. "No ride-sharing app can compete with the customer service offered by a London black taxi, but technology has fractured the market. The introduction of the ultra-low emissions zone means that the entire industry has to modernize and we hope the launch of Sherbet RIDE will allow black taxi drivers to steal a march on the competition."
Moses said that Sherbet is among LEVC's largest UK-based customers after building out a fleet of more than 150 TX cars. He said that Sherbet will continue to add to the fleet.
"Geely have produced a fantastic vehicle that allows licensed London taxi drivers to compete," Moses told China Daily. "The new electric taxi allows the taxi drivers the opportunity to retake the low emissions zone."
Moses said that he hopes to target Chinese travelers with the new service, and will release a Chinese version of the Sherbet RIDE app in late 2019.
"China is a massive market for inbound travel in London," he said. "So it's important that Chinese people are able to book a London black cab in their own language."
Uber has announced its own plans to lower the emissions of its London-based operations. From 2020 Uber drivers in London must use hybrid or fully electric vehicles. Currently just under half of Uber drivers in London have an electrified vehicle. For UK cities outside of London the deadline is 2022.
Around 500 of the 22,000 black cabs on London's streets are TX models, and that number is expected to grow rapidly in the near future. Recent UK legislation stipulates that all new London black cabs must be battery powered. TfL anticipates that, by the end of 2020, 9,000 London taxis will be zero-emission capable vehicles.