Tencent-backed travel firm rises on HK debut
Share - WeChat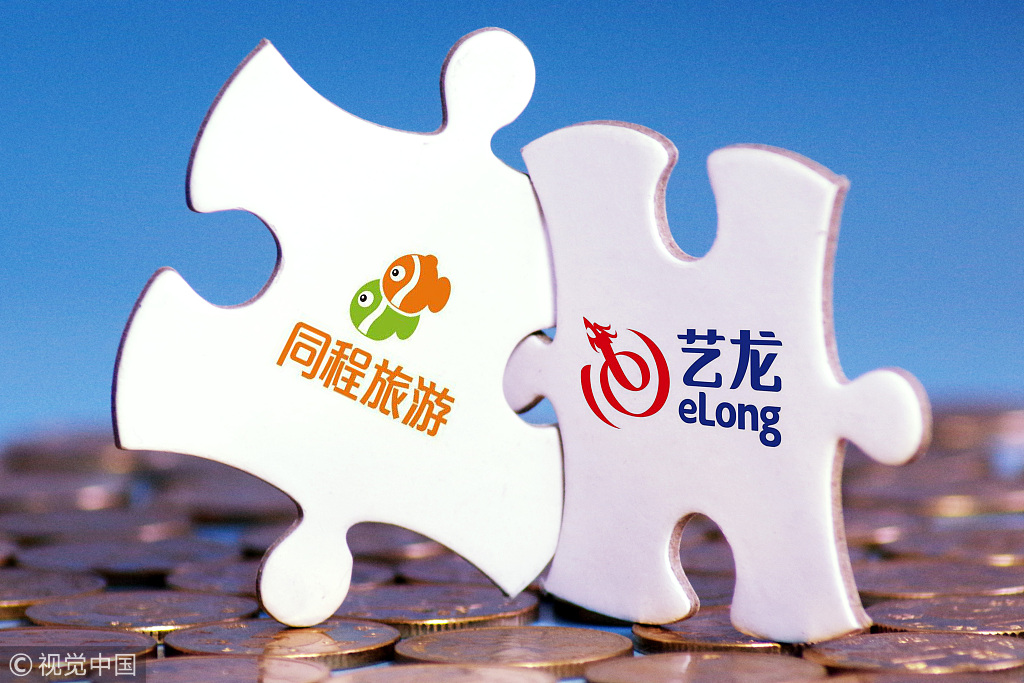 Online travel agency Tongcheng-Elong Holdings Ltd made a strong public debut on the Hong Kong Stock Exchange on Monday, fueled by investors interested in China's booming online travel business market.
The Suzhou-based agency became the first Chinese mainland online travel agency to be listed in Hong Kong, and raised HK$1.25 billion ($0.16 billion) through its initial public offering, with an issuance price of HK$9.80.
By the end of Monday's trading, shares had surged to HK$12.38, up 26.33 percent. Its total market value stood at HK$25.44 billion.
Chinese tech giant Tencent Holdings Ltd is the largest shareholder of the group, holding 24.92 percent of shares, just ahead of Ctrip International Ltd, China's largest online travel agency, which holds 24.31 percent of shares.
LY.com, an online travel booking website belonging to the group, was founded in 2004. It generates most of its sales from the booking of transport and hotels rooms, but also sells admission tickets to tourism spots and leisure cruises.
In December, LY.com and Elong, which was founded in 1999 and has an advantage in hotel bookings, merged, under the drive of their shareholders.
Last year, group revenues totaled 5.22 billion yuan ($752 million), while annual net profits reached 685 million yuan.
However, that figure was already topped in the first six months of this year, when the group netted profits of 845 million yuan. Revenue also exceeded the total annual revenues of the two companies prior to their merger, according to its earnings report.
"The online travel market usually boasts high gross profits and user stickiness. In the future, more offline tourism business will turn to online operations," said Neil Wang, president of consulting company Frost & Sullivan China.
"The online travel agency sector shows a steady growing trend, and the market centralization will become more obvious, with a higher competition threshold," he said.
Last year, Ctrip and Qunar, a firm that was acquired by Ctrip, together made up more than 60 percent share of the OTA market, according to Frost & Sullivan China.
One challenge for the online tourism industry is the shortage of talented professionals. With further growth of industry scale and demand, there is a shortage of qualified tourism customizers with sufficient experience and relevant abilities, Wang said.