For quality investment across continents
Share - WeChat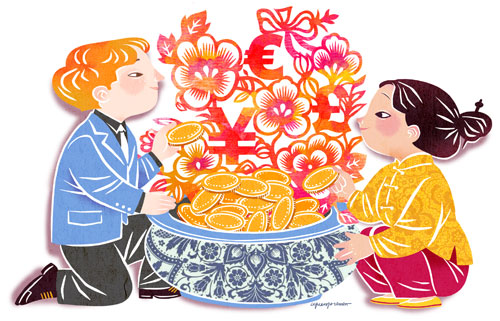 The world was a very different place in 1991, the year the European Bank for Reconstruction and Development opened for business. And yet the mission our founding fathers defined for us back then has proved as timely and topical today as it was almost three decades ago.
We were set up to build open and sustainable market economies and to do so with a particular emphasis on fostering the private sector. We therefore judge our success not only by the volume of our investments-although it is substantial-but very much also by the quality of their impact. These are very important guiding principles for our work, work which nowadays extends over three continents-Europe, Asia and North Africa-and encompasses many of the countries and trade routes making up the Belt and Road Initiative.
This focus on quality investment was, rightly, a major theme of the recent European Union-China Summit Conclusions and the EU's communication on Connecting Europe and Asia. And I was most encouraged to see it feature prominently at the Central Asia Investment Forum which the EBRD hosted in Beijing, together with the People's Bank of China, on Nov 14.
At our event China, the EU and the EBRD agreed to work to increase both the quantity and the quality of investments-and to do so in line with the national priorities of the countries involved. We stressed the need for sustainable investment with market-oriented partners and for solutions driven by the private sector. We also committed ourselves to creating the conditions conducive for such financing, in particular by addressing risks, building the capacity of institutions and clients, promoting a predictable and level playing field for investors and by incentivizing green and inclusive investment.
Yes, we are working hard to increase the flow of foreign direct investment to the countries where we work. But we do nobody any favours if we pretend that operating in these markets does not come with challenges. Without real rigor in our approach to projects there will be mistakes. Complex risks, such as that of unsustainable debt and poor governance, need to be taken into account and mitigated.
That expertise in negotiating such risks is one of the qualities that our partners value most about the EBRD. Many of those partners are, of course, Chinese. Our clients have so far awarded Chinese contractors€500 million ($567.35 million) worth of public sector open competitive procurement contracts. And we have syndicated another €500 million to Chinese commercial banks. At the same time our portfolio and pipeline of investors across different sectors and countries are growing fast.
These companies are leaders in fields such as green energy, construction and manufacturing and can make important contributions to the development of the countries where we work. They are working with us because they appreciate our experience, the deep knowledge that comes with our network of local offices and our skill at mitigating risks. They know that the EBRD's involvement bestows a very distinctive badge of quality on any project. It comes, after all, with only the very highest of environmental, social and governance standards-and with our preferred creditor status.
As ambitious ideas go, the Belt and Road Initiative is still relatively young. We have been following its birth and subsequent progress with great interest. We are confident that, as it grows and together with partners such as the EU and other multilateral development banks, it can make a real difference to the quality of investments across three continents. It could ensure high standards of projects. And, by encouraging fair competition, it could safeguard equal treatment for all interested parties.
At the EBRD we take pride in the way we privilege practice over theory. We believe that it will be actual projects, not words, which will demonstrate the true value of our collective efforts. And those projects should be the fruit of quality investments, those which abide by the rules of the market, display transparency and are open, inclusive and fair for all.
The author is president of the European Bank for Reconstruction and Development.
He contributed this article to China Watch, a think tank powered by China Daily.
Most Viewed in 24 Hours
China Views